Toshiba Excite tablet to launch March 6 for $530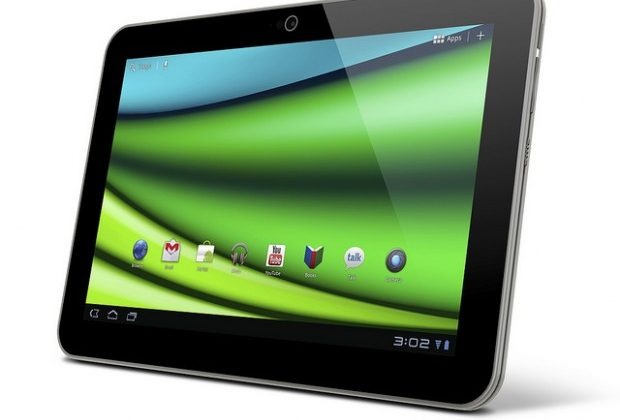 Toshiba has announced that its Excite 10 LE tablet, formerly called the Excite X10, will be arriving in stores March 6, coincidentally just one day ahead of the iPad 3 event. Perhaps due to the extreme bulkiness of the Toshiba Thrive, the company has taken a 180 with the Excite 10 LE, designing it to be the world's thinnest and lightest tablet. Toshiba had originally said the tablet would launch sometime in February, but perhaps waited for more iPad 3 speculation to be confirmed.
The Excite 10 LE boasts a 7.7mm thin chassis and weighs just 535 grams or about 1.18lbs. It features a 10.1-inch IPS touchscreen display with a 1280 x 800 pixel resolution, a 1.2GHz dual-core TI OMPA 4430 processor, 1GB of RAM, and options for 16GB or 32GB storage, expandable with microSD card slot. It also has a front-facing 2-megapixel camera and a rear-facing 5-megapixel camera capable of 1080p video recording.
Other features include GPS, Bluetooth, stereo speakers, micro USB, and HDMI. The tablet, however, will only offer WiFi, there's no 3G or 4G cellular radio. The 16GB model is priced at $529, while the 32GB model is priced at $599. The tablet will ship with Android 3.2 Honeycomb, but Toshiba promises an Android 4.0 update in the spring.
[via CNET]