Toshiba Encore 7 Windows 8.1 tab takes on Android low-end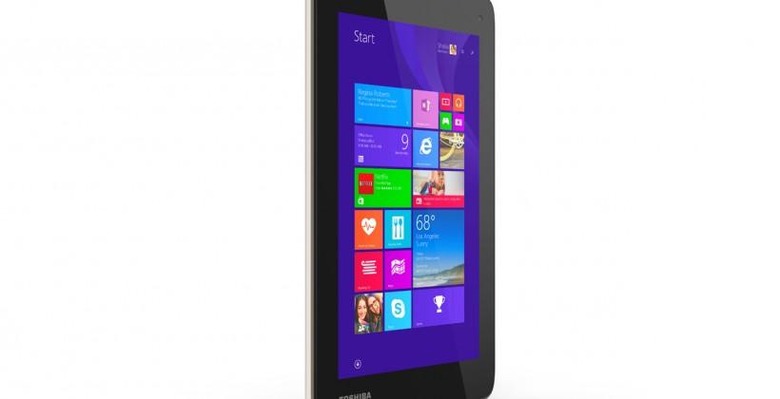 Toshiba is bringing the Windows 8.1 battle to Android, with a new 7-inch tablet – the Toshiba Encore 7 – developed with Microsoft and Intel to try to show that you don't necessarily need ARM for an affordable slate. Unveiled at the first time at Computex this week, the collaboration runs Intel's 1.33GHz Atom quadcore, and has 16GB of onboard storage.
While that's not an uncommon amount for an Android tablet, that seems on the low side for a full Windows 8.1 slate. A memory card slot should help, just as on Toshiba's recently-announced Encore 8, which has a slightly bigger display but runs the same Atom chip.
Bringing down the cost of Windows tablets is something Microsoft is unsurprisingly keen on, though its attempts to do that with Windows RT didn't exactly set the slate world alight. The pared-back OS for ARM chips left users and reviewers confused by which apps it would and wouldn't run, prompting manufacturers to back away from the platform.
Unfortunately, just how much the Encore 7 will cost is unclear at this stage. Microsoft declined to price the slate, saying instead that Toshiba would give a specific figure at some point itself.
However with the Encore 8 priced at $200, whispers of a roughly $150 price point for the Encore 7 certainly look realistic. At that level, it could present a truly affordable alternative to Android without compromising on the Windows apps many are used to; Microsoft says it'll go on sale in "the coming months."