Toshiba creates Project Ara's first 5 MP camera module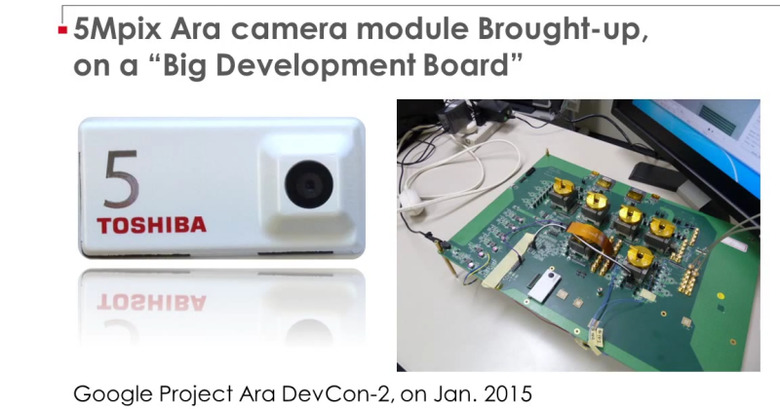 "We did it!", says Toshiba. And given the difficulty and significance of their achievement, it's not difficult to imagine their pride over it. The company has just been able to develop the first working camera module for the Project Ara module smartphone. Though only 5 megapixels in size, Some might initially belittle it because of its 5 megapixel sensor size, but given certain requirements and idiosyncrasies of a Project Ara module, even just a little bit like this already counts a long way towards a consumer-usable device.
Although it doesn't make much fuss or fanfare about it, Toshiba is one of the companies that have been deeply involved with Project Ara for a long time now. In fact, back in May last year, it was reported that the manufacturer would be one of those supplying chips to the modular smartphone. But more than just the specific processor, Toshiba is also involved in the very core of Ara, as it is one of the members of the MIPI UniPro standards committee in charge of developing the protocol that is also used by Project Ara to communicate between modules.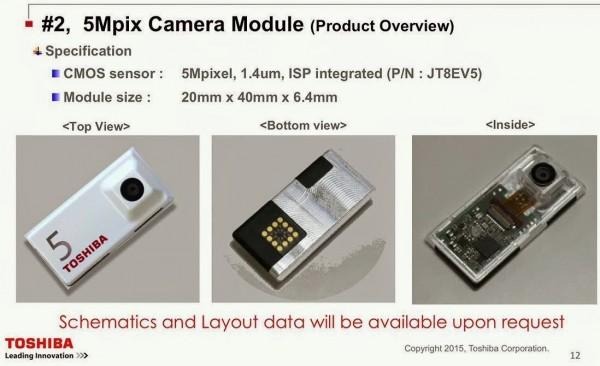 Given the growing sophistication of smartphone cameras today, it seems almost too trivial and unexciting to make a 5 megapixel sensor. But Project Ara isn't your ordinary smartphone. One of the requirements for modules, for example, is that they should be hot swappable, that is, they can be removed and set without having to turn off the phone. Given this and other new requirements, developing a fully working Project Ara camera module is no walk in the park.
Of course, Toshiba isn't stopping at 5 megapixels, nor is it stopping at camera modules only. It plans to also have a 13 megapixel version ready soon. And that's just Phase 1. Phase 2 will see the development of other types of modules, including NFC, Wireless Power Charging, external memory, and Toshiba's own TransferJet technology.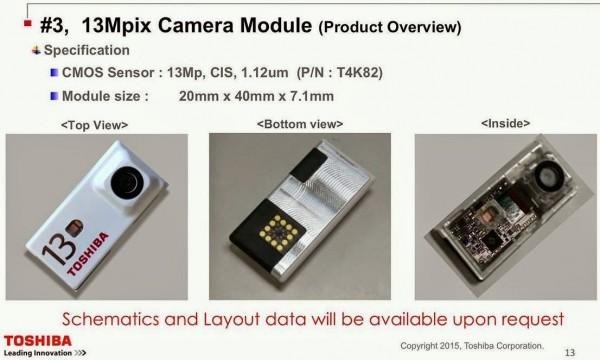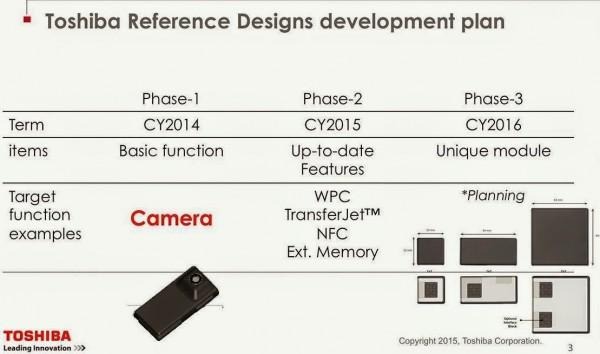 VIA: Image Sensors World