Toshiba Cell-based SpursEngine to hit Qosmio notebooks this year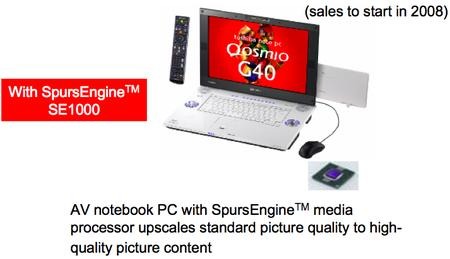 After teasing us back in January with a working prototype but no plan to implement it, Toshiba have changed their tune over their graphically marvellous SpursEngine.  Based on the same Cell CPU that gives the PlayStation 3 its graphical grunt, their SE1000 chip in fact contains four of those processors.  Toshiba have now confirmed that the SE1000 will be included in their own high-end multimedia laptops later in 2008, presumably the Qosmio G40.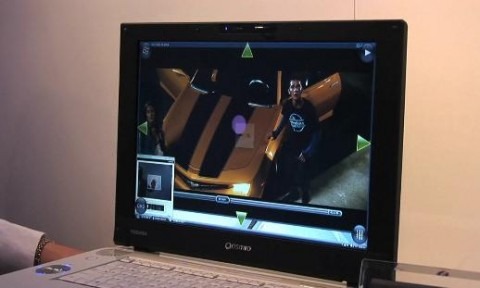 Intended to turn around Toshiba's ailing fortunes following the collapse of HD-DVD, the confirmation was included in a strategy outline from company management this week.  The SpursEngine's strength is its abilities in MPEG 2 and H.264 encoding and decoding at high-definition 1080p resolution.  Toshiba are calling it "Super-resolution": upscaling standard definition media far more efficiently than with current technology.
Super-resolution is not only for notebooks, however.  Toshiba have plans to put it in their upcoming TV, DVD and PC lines.  They, however, won't be available until 2009.
[via Register Hardware]