Toshiba HD-DVD cull prompts 95% profit crash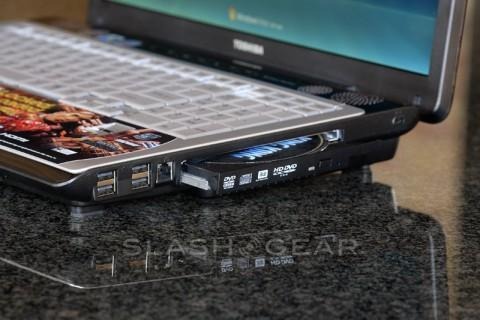 The high-definition disc format war may be over, but the real losers aren't those who bought HD-DVD players but Toshiba, the company behind the bested standard. The company has announced today that their net profit this past quarter dropped an astonishing 95-percent, thanks to losses prompted by the format pull-out. Overall, net profit scraped in at 1.25 billion yen (US$12m), versus 26.17 billion yen this time last year.
"Our net profit sharply fell due to the end of HD DVD business" Toshiba spokeswoman Hiroko Mochida
Toshiba also blamed a drop in the price of flash memory chips for their ailing profits. Revenue overall for the quarter was 3-percent lower than last year, at 2.09 trillion yen (US$20bn). Total profit for the financial year up until the end of March 2008 was 127.4 billion yen (US$1.2bn), a fall of 7-percent.
Of course, the flip side is that laptops and PMPs using solid-state memory are more affordable than ever for consumers.
[via Engadget]