Toshiba announces KIRAbook laptop with 13-inch 2560×1440 display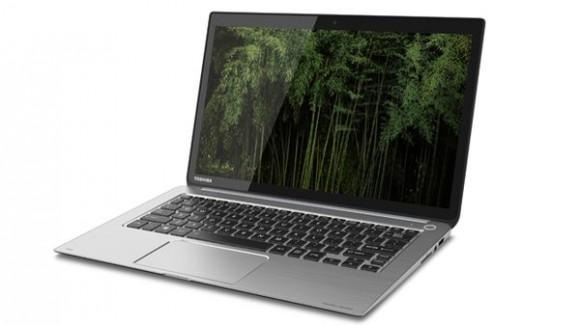 Toshiba is looking to step into the high-end market with the KIRAbook, and laptop that features a 13.3-inch display with a resolution of 2560x1440 to take on the likes of Apple's Retina MacBook Pro models. There will be three versions of the KIRAbook that will release next month, but details are a litte bit scarce at this point still.
First off, the KIRAbook doesn't look too out of the ordinary. However, all three models will be rocking 8GB of RAM with a 256GB solid state drive. As for the processors, that's where the three models differ. The highest-end KIRAbook will sport a dual-core Core i7-3537U ultra-low-voltage CPU clocked at 2 GHz, while the mid-tier model will have a dual-core Core i5-3337U clocked at 1.8 GHz.
Details of the processor on the lower-end model haven't been revealed yet. As for the display, the KIRAbook will feature a 10-point touchscreen, while some models will just have a regular non-touchscreen display. The PPI on the screens clock in at 221, which is just short of the Retina MacBook Pro's 227 PPI, as well as Google's Chromebook Pixel, which has a 239 PPI display.
The KIRAbook will start at $1,599, and will go all the way up to $1,999 for the top-tier variant. Pre-orders will start on May 3, when we'll most likely hear more info about the new laptop, as well as get a handful of photos to see what this puppy looks like. The KIRAbook will officially release on May 12 at places like Best Buy, Amazon, Microsoft, and of course, Toshiba.