Toshiba AC100 Tegra 2 MID/smartbook sneaks on sale?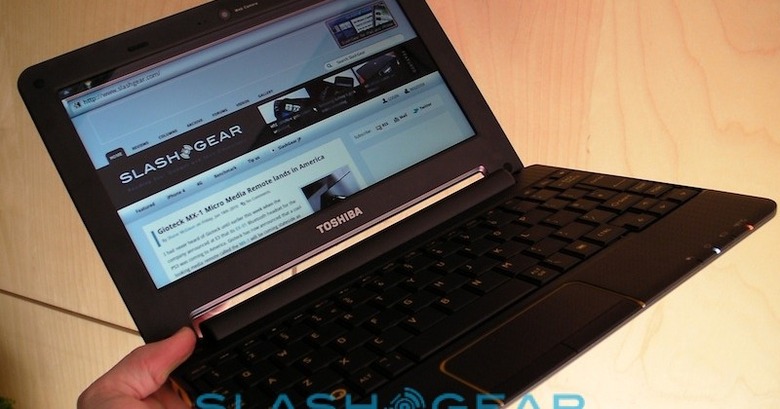 Toshiba's AC100 MID has apparently gone on sale, with at least one German retailer claiming to have (limited) stocks of the 10.1-inch Tegra 2 based Android smartbook.  The unit itself – packing an 8GB SSD, 512MB of RAM and running the Android 2.1 OS – lacks the 3G modem some Ac100s will have, meaning you're stuck using WiFi b/g/n or Bluetooth.
Of course, you could also use an external modem like a MiFi or some sort of tethered Bluetooth connection, Android permitting, so getting online needn't be too great a headache.  Several other European retailers are claiming they're expecting the AC100 in on September 2nd, a week from today.
According to the Amazon Marketplace listing, there's only one Ac100 unit left and it's priced at €350 ($445).  For more on the Ac100, check out our hands-on report from the MID's launch.
Toshiba AC100 hands-on:
[vms 1adc8a7a835976064a86]
[via Carrypad]