TomTom GPS sport watches capitalize on smartwatch hype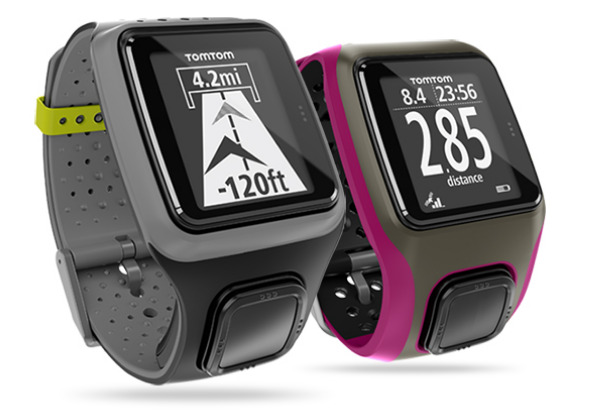 This afternoon the folks at TomTom have revealed two GPS sports watches that they say completely re-define what it means to work with a GPS-tracking wrist-bound computer. Witht the TomTom Runner and the TomTom Multi-Sport GPS sport watchs you'll be working with massive displays, one-button control, and full-screen graphics-based training tools to make your sporty self a futuristic runner in no time!
Both watches work with TomTom's own Graphical Training Partner. This system allos you to see at-a-glance statistics based around your physical activity – these three bits make up the full nelson for the future of wrist-based sports excellence!
• Race: Race against a personal best or most recent run. Quickly track performance with real-time graphics, to continue to improve run-after-run.
• Goal: Set a distance, time or calorie goal and see progress toward that goal with simple, full-screen graphics and alerts.• Zone: Set a target for pace or heart-rate (with optional heart-rate monitor) and track progress in a simple full-screen graph throughout a workout.
Both of these watches will be bringing on the heat with a hardware build that's not to be missed! Both watches come in at 11.5mm thin and are both waterproof and weatherproof – waterproof up to 50 meters/5ATM, that is! You'll be using a "super-touch display" as well with both scratch and impact-resistant reinforced glass to keep your precious watch safe and fully readable.
You'll be able to connect with the TomTom MySports website, MapMyFitness, RunKeeper, TrainingPaks, and of course: MyFitnessPal. You'll be connecting with Bluetooth to keep your Smart Heart Rate Monitor's data in-tune with your watches' understanding of your body, the watch works with QuickGPSFix with both GPS and GLONASS satellite technology for a precise location every time, and you've got indoor tracking capabilities as well!
These two watches are extremely similar to one another, but the main bits are there for both – the one-button simple design, the lovely large display, and the release: Summer of 2013! Keep your eye on the TomTom tag portal here on SlashGear to hear more about these watches as they come closer to release time!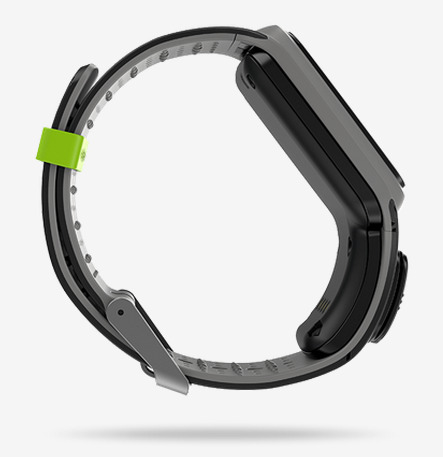 BONUS: You'll also see a Dedicated Bike Mount, Cadence Sensor, Built-in Altimeter, and Swimming Motion Sensor coming out for these watches in the future too! Stay tuned!