Tokyoflash Kisai Escape C Bluetooth hands-free confuses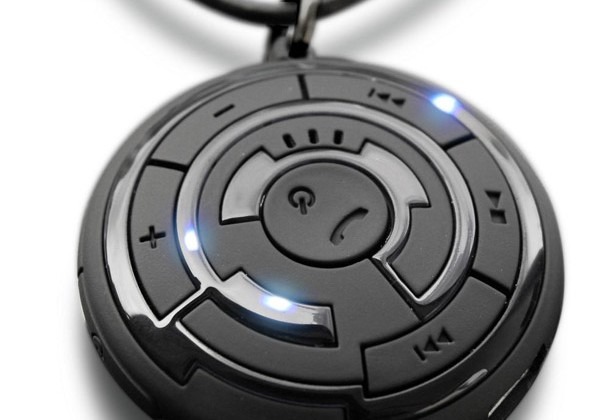 Back in March 2009 bizarre watch manufacturer Tokyoflash asked for some consumer feedback on a potential range of Bluetooth gizmos; now we get to see the fruits of that research.  The Japanese company have unveiled the Tokyoflash Kisai Escape C, a neck-pendant Bluetooth hands-free kit with remote buttons for controlling media playback.
The Escape C has controls for play/stop, volume, track skip and an answer-call key in the center, and it also tells the time.  Like other Tokyoflash timepieces, however, you'll have to do a little deciphering in order to figure it out; it's all shown cryptically with a series of blue LEDs embedded in the fascia.
No word on battery life (we're guessing it recharges via the USB port) and the Kisai Escape C is yet to make an appearance on the Tokyoflash site.  It'll apparently arrive this quarter for between $150 and $180.
[via technabob]