Tokyoflash concept clocks want your opinion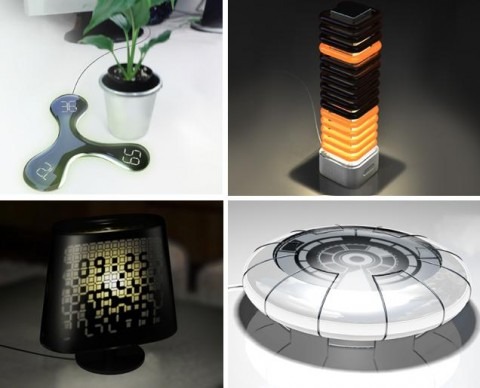 After parading Bluetooth handsfree kits before us last month, Tokyoflash are back with a selection of concept clock designs that they'd like your opinion on.  Nine designs are on offer, ranging from the melted to the high-rise, and the most-favored concepts will reach production.
As before, the clocks are a collaborative effort between Tokyoflash and different Japanese designers, each trying to instill a little of the bizarre watchmaker's time-telling into desk-bound devices.  Some include iPod docks and speakers, others use ambient LED lighting, and most have some degree of animation to their displays.
I've a soft-spot for Clock B, which looks like Tokyoflash have mugged an Ikea lamp and stuffed some LCD guts inside.  Clock E reminds me a little too much of a foam frisbee I was hit in the eye with when a child.