Today's Galaxy S10 photos show sharp details from all sides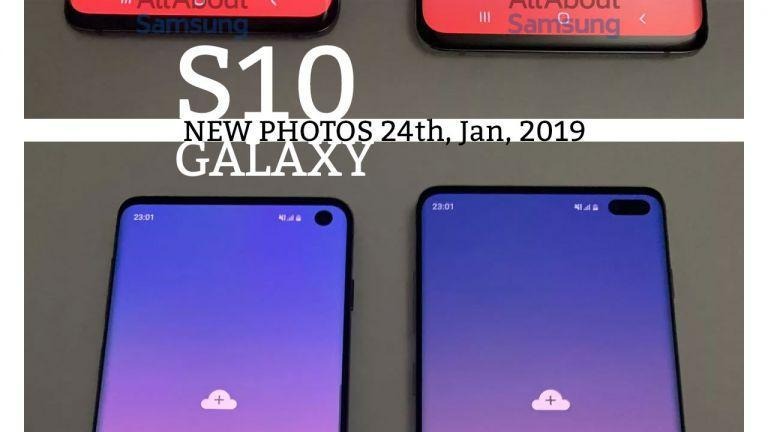 We have just a few weeks left to go before Samsung officially unveils the Galaxy S10 and S10+, which leaves plenty of time for the devices to leak out. Both have phones have been leaked numerous times at this point – so much so, in fact, that when Samsung gets up on stage to actually unveil them, there probably won't be many surprises. Still, if you needed any more convincing of what these two phones will look like, then today's leak has you covered.
Yes, images of the Galaxy S10 and S10+ have leaked out again, showing off their hole punch cutouts for the selfie camera. That Samsung would opt for a cutout on the display instead of a notch like we see on the iPhone XS or Pixel 3 XL isn't all that surprising. After all, it went that route with the Galaxy A8, which was officially detailed for the first time last month.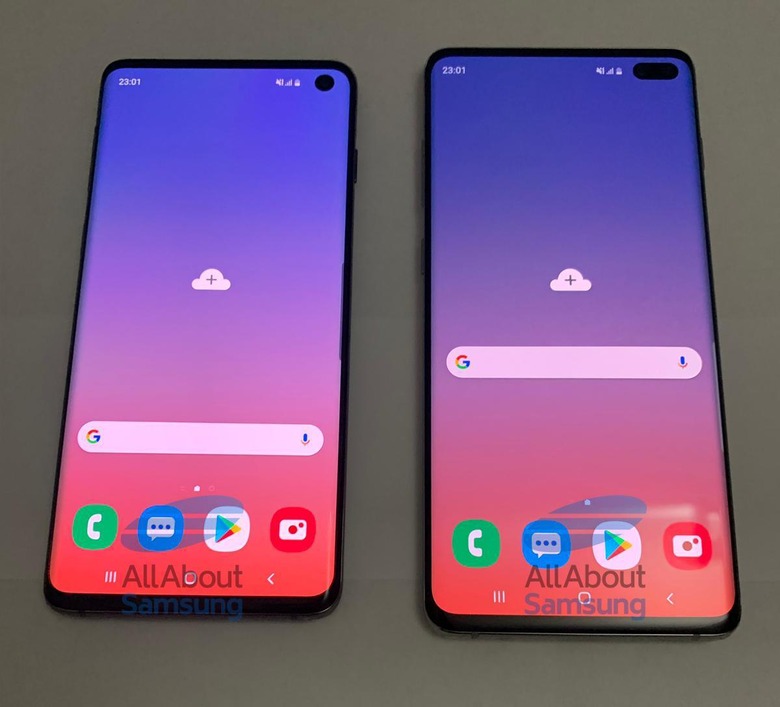 The images, which come from German site All About Samsung, also show us triple-camera arrays on the backs of both devices. There's even a headphone jack present alongside the USB-C port on both the Galaxy S10 and S10+, so though many manufacturers have been dropping the jack, it appears that it's staying on Samsung's spring 2019 flagships.

This new leak wasn't accompanied by any specifications, but those have leaked enough times in the past that we have a pretty good idea of what to expect. It's also worth pointing out that this is the second leak in as many days that has showed us the front of the standard Galaxy S10, with yesterday's leak also indicating Samsung may be gearing up to launch a cryptocurrency wallet with these phones.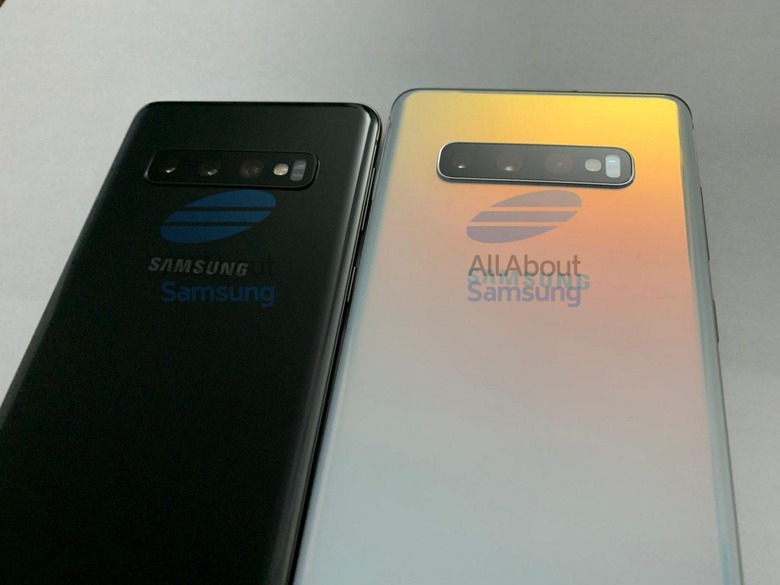 Of course, there's always a chance that Samsung will surprise us when it takes the stage next month, but at this point, such a chance seems slim. Still, take what you hear with a grain of salt until it's coming straight from Samsung. We'll find out what's accurate and what isn't soon enough, as Samsung is set to reveal the Galaxy S10 at an event on February 20.