Galaxy A8s details: Like a phantom Galaxy S10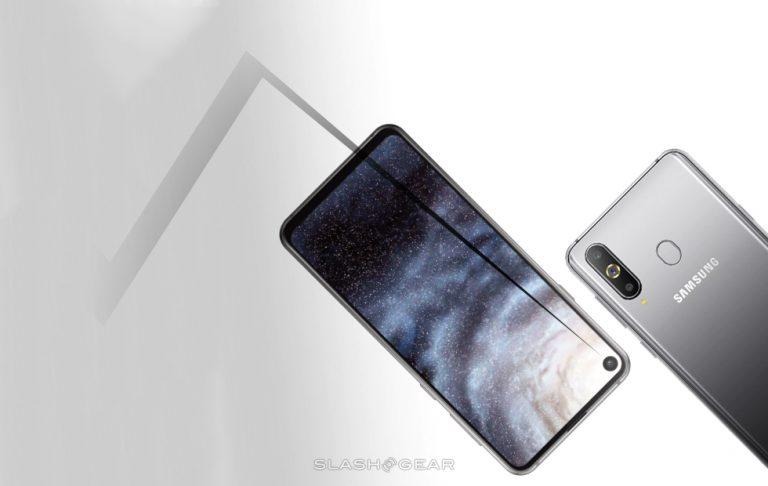 The Samsung Galaxy A8s was detailed today by Samsung for the first time, officially and totally. This device will roll with a 6.4-inch display, a 19.5/9 aspect ratio, and, perhaps most importantly, it'll be the first Samsung phone with their "Infinity-O" display. This combined with the other new features in the phone pave the way for Galaxy S10 – but might well provide an alternative to that hero phone that some users won't be able to resist.
Inside the Samsung Galaxy A8s is a Qualcomm Snapdragon 710 processor – the same as is rumored for at least one of the new "Google Pixel 3 Lite" devices teased this morning. The Galaxy A8s has at least two configurations, one with 6GB RAM, the other with 8GB RAM. While we're still not sure why anyone would ever need so much RAM in a mobile phone only made for mobile apps, it's nice to see this capacity for processing power increasing after a couple years of stagnation.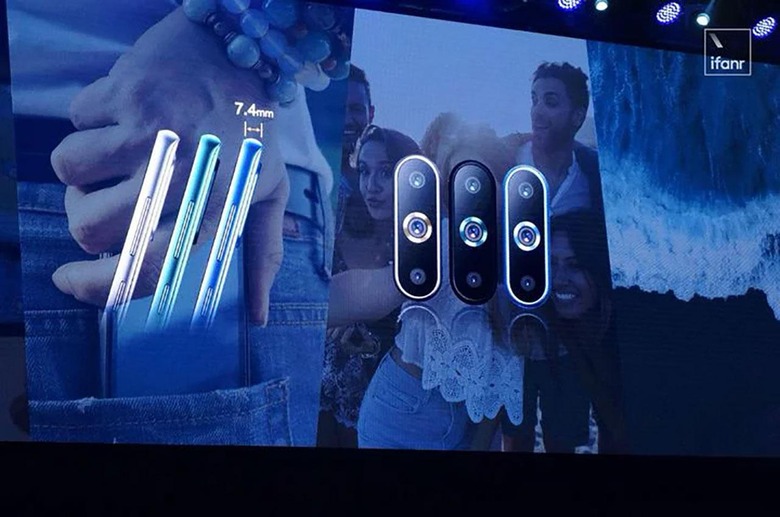 The Galaxy A8s will roll with three cameras on its back. This is similar to at least one configuration of the Galaxy S10 for 2019 – though we're not sure they'll be the exact same cameras as these. The Galaxy A8s was revealed to have one 10-megapixel camera with f/2.4 aperture lens, one 24-megapixel camera with f/1.7 aperture lens, and one 5-megapixel camera for depth of field functionality.
The big camera up front popping in through the Infinity-O hole is a 24-megapixel camera. Wouldn't want to make the concession of a hole in one's display without having a camera worth the effort. We're expecting each version of the Galaxy S10 to have at least one front-facing camera, if not more.
The Galaxy A8s was revealed to be released for pre-order on December 21st. You can probably safely assume the actual full release will happen sometime within the first two weeks of January. No price has yet been set by Samsung.
Colors for this Galaxy A8s included Extra Silver, Aurora Black, and Elves Blue. Elves Blue might be a bit of a mistranslation – it could just as easily be Sprit Blue or Spiritual Blue – the characters are all very much along these lines: 精灵蓝.
Images above come from the official Samsung event as attended by the folks at iFan. There they reminded us that they'd had an interview with Samsung Electronics China's President Qian Guixian, asking "Why use new technology on mid-range phones instead of the new flagship next year?"
"In the future," said Samsung's Qian Guixian, "Samsung Electronics will continue to use more innovative configurations in mid-range models, and these new technologies will likely be used in next year's flagship new aircraft."
The Galaxy A8s has a back-facing fingerprint scanner. It's expected that Samsung's Galaxy S10 will have a front-facing fingerprint scanner embedded in its display. This may well be the one technology Samsung saves for the Galaxy S10, while all other innovations hit mid-range models first!