How Galaxy S10 gives Bitcoin a boost in 2019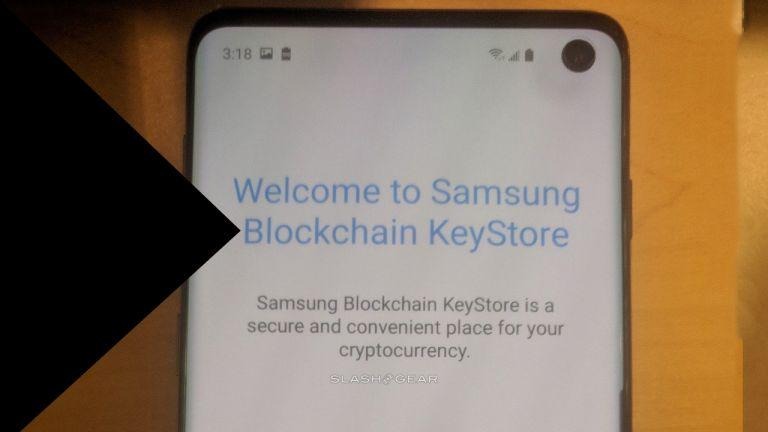 Interest in the world of cryptocurrency might well get a boost thanks to Samsung's next smartphone. In this next-generation smartphone, it's been revealed that Samsung MAY be releasing its own cryptocurrency wallet. This wallet was teased today as having the ability to act as a "secure and convenient place for your cryptocurrency."
In leaked images, the so-called Samsung Blockchain KeyStore showed itself as able to work with an existing wallet (importing said wallet information as such.) It's also able to create a new wallet from scratch. Both systems work on the blockchain with whatever cryptocurrencies Samsung decides to support – at this point that's limited.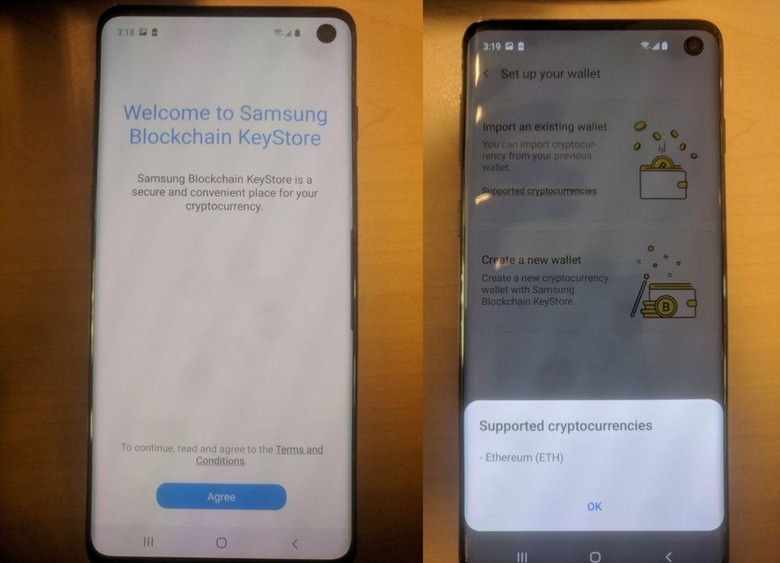 In the leaked images we've seen so far, it's suggested that the Samsung Blockchain KeyStore supports Ethereum ($ETH) as well as Bitcoin. The bitcoin part is suggested in the iconography of the system, while the Ether is mentioned by name.
In addition to appearing as its own app, the Samsung Blockchain KeyStore appears in imagery attached to Biometrics and security in the device's Settings. There it's suggested that the user can "secure and manage [their] blockchain private key."
Now, if only Apple would also include a Bitcoin wallet in its next iPhone, Bitcoin investors would be set for a new rocket to outer space.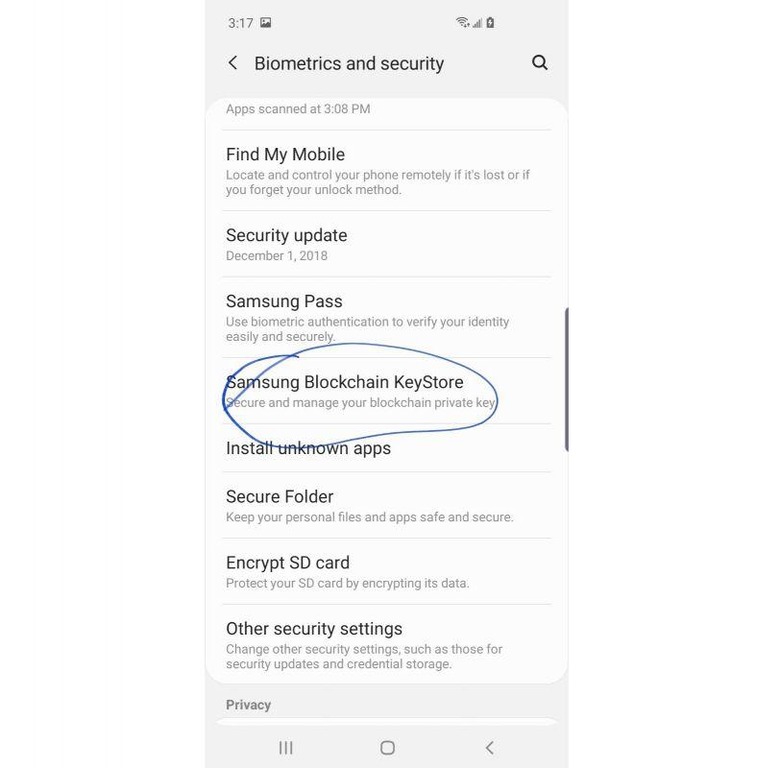 Also of note: The screenshot shared by the source for this leak had a converted height to width ratio of 2283 pixels by 1080 pixels. The source of these leaks was a Twitter user by the name of Gregory Blake – a person who usually just Tweets about Bitcoin. Take that for what you will.
We're expecting Samsung to reveal this feature as well as the rest of the Galaxy S10, Galaxy S10E, and Galaxy S10 Plus on February 20th, 2019. On that date we're also expecting that the Galaxy S10 will be put on pre-order for the masses. The Samsung Galaxy S10, E, and Plus, will likely be available in stores on March 8th or thereabouts. Take a peek at the timeline below for additional details!