Toast: My favorite phone case of the year 2018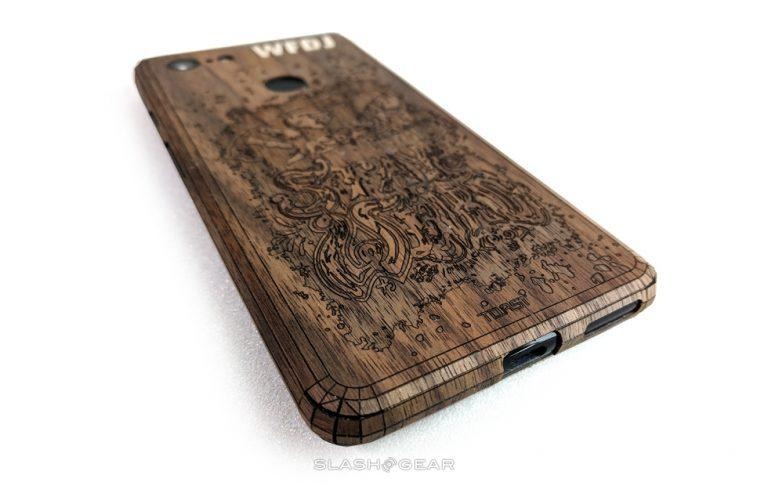 We may receive a commission on purchases made from links.
This year, like most years over the past decade, I've used one whole heck of a lot of smartphone accessories. Today we're going to talk about a sort of case, sort of cover, sort of mix between the two. Today I'm going to tell you about my favorite smartphone accessory of the year, case of the year, cover of the year – all that, all in one. This is a two-wood custom-cut phone cover from the folks at Toast.
We're looking at a custom-cut wood cover from the folks at Toast, today, on a Google Pixel 3 XL. I've had Toast wood covers on some other devices in the past, and this is not the first time I've written about them – but it is the first time I've tested their ability to be extremely precise. With this model, I asked them to cut two parts for one final design.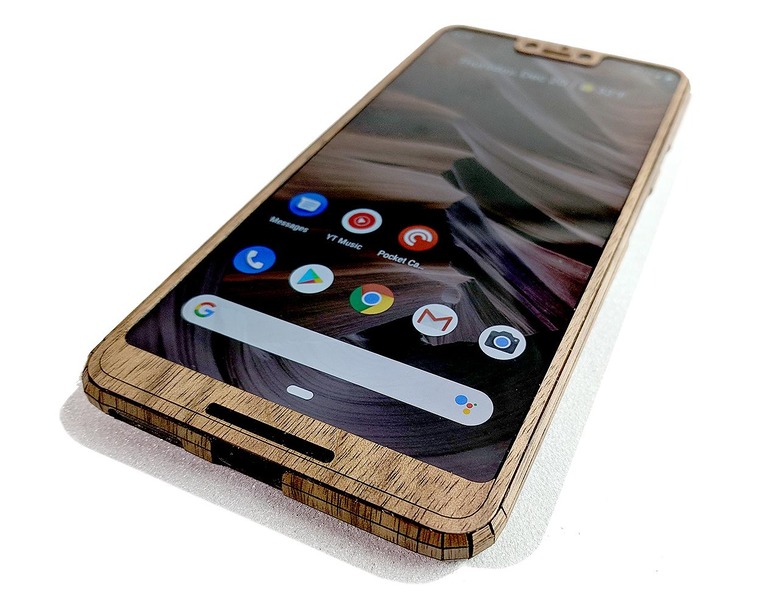 The main design on the back of this phone is a t-rex skull cut above the words "STAY WEIRD" amongst some leafy surrounding shapes. With this, I submitted a design in which the top layer of the wood represented the design, and the cuts represented the space between the shapes, so to speak. In past designs, I'd simply had Toast cut a flat black shape, letting the bulk of the design sit in a flat, blank space.
This is one of two designs in which I had cuts made for the exact size and shape of the smartphone – aiming to make the most of that space. The other was a gem from the year 2016. Have a peek at the Nexus 6P Ace of Spades cut and see how Toast remains sharp.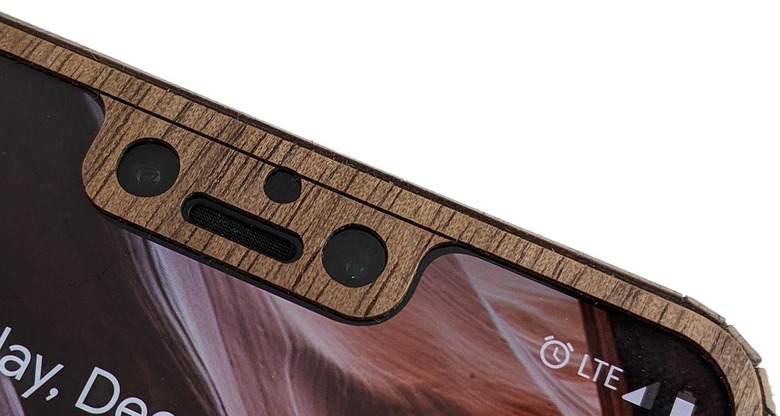 It was in the lettering and placement of a secondary wood where I attempted to test the sharpness of Toast's abilities. WFDJ is my signature – you'll see it appear on some other art and design-related media on SlashGear where I got creative in order to fully test the extent to which products provided for artists and designers in general.
I've used this exact setting of the letters WFDJ for a significant number of years. I've used this logo many times – I've seen it hundreds if not thousands of times. Seeing it reproduced here, cut in wood and placed in this 3D cut smartphone cover, I can't imagine it looking any more pleasing. It's as sharp as I could ever want to ask for – and precise, too.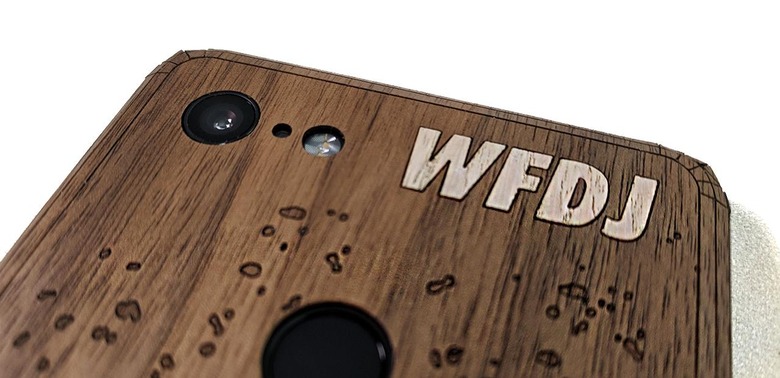 The custom cut work is tight – good, great even. The quality of the wood and the fit of the cuts (for every device I've tested thus far) has been and remains spot-on. If you're all about getting the most fittingly high-end covering and protection for your smartphone without breaking your bank, Toast is where it's at.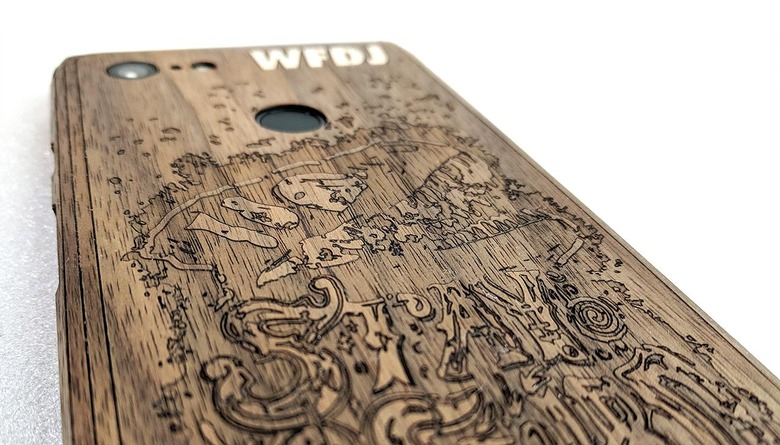 If you're looking for Toast, you can head over to their main ToastMade website to browse. You can also drop in on a Toast product on Amazon and click the "Toast" link to get a pre-made and pre-packaged wood cover there. That'd probably be the cheapest route if you've already got something like Amazon Prime. Either way works.