Tizen-Powered Samsung Z1 Photos Leak, No Launch Date Yet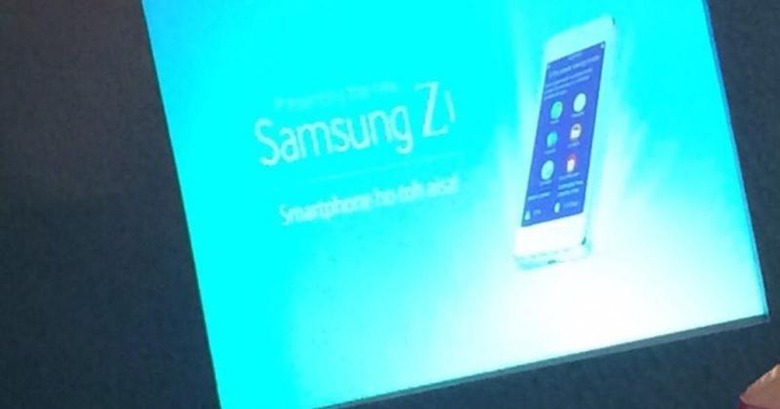 The still unannounced Z1 is Samsung's latest, perhaps its last, hurrah to get the Tizen platform on a smartphone. Already delayed by a few weeks, at least based on initial rumors, the smartphone has now been spotted in a few press materials not yet meant for public eyes. But we've seen this before and we've seen press materials before, even official ones. None of which mattered in the end. The biggest question on everyone's mind now is "when" (perhaps other than "why").
The Samsung Z1 seems both appropriately and inappropriately named. On one hand, it sounds like a fitting tribute to the Samsung Z which never launched. On the other hand, it seems to be tempting fate by making a tribute to the Samsung Z which never launched. Samsung has twice tried to launch a Tizen smartphone, aiming high and reaching for the sky, falling flat on its face both times. Now it seems to be aiming lower, perhaps with fewer financial risks involved.
This Tizen smartphone won't be the most impressive device based on the specs alone. The 4-inch display only supports a WVGA resolution, that's 800x480. The 1.2 GHz dual-core CPU is a relatively unknown one made by Spreadtrum. There's only 512 MB of RAM and the rear camera is only 3.2 megapixels. No selfie love from its VGA front camera either.
Of course, the real reason you might even consider this device would be Tizen, which is perhaps intriguing but totally untested in the smartphone space. The leaked screenshots below seems to confirm the general direction Samsung wants to take its version of Tizen, one that closely mimics its newer TouchWiz design found on the Galaxy S5 and later. Whether it causes more confusion than the "easy transition" it aims to offer, we'll have to see when the device actually hits the market.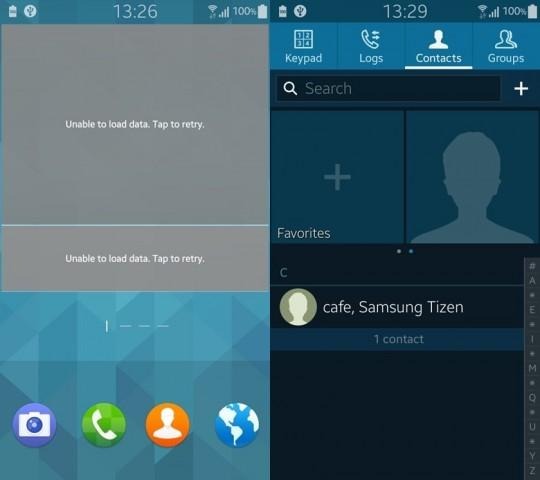 As to when that will be, really only Samsung, and whichever local partners it has, knows. The Samsung Z1 was rumored to be announced December 10, but that date has come and gone with nary a Tizen smartphone in sight.
VIA: SamMobile