Titanfall Mobile Games Coming From Respawn, Wont Affect PC Release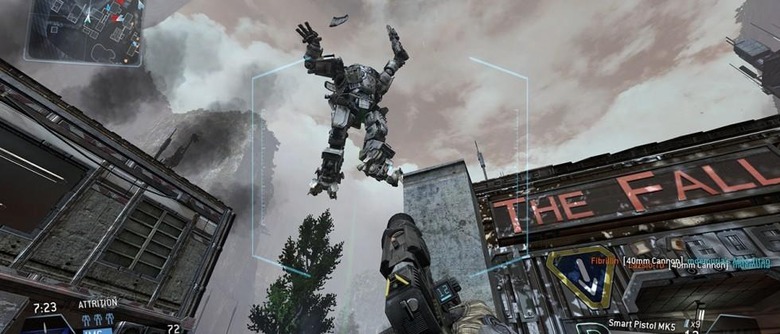 The folks at Respawn Entertainment are aiming to jump in on the mobile gaming universe with a series of Titanfall games in the near future. The folks at Respawn Entertainment developed the original Titanfall for Xbox One and PC while Particle City is a mobile game developer created by Larry Pacey of JOINGO and Vince Zampella of Respawn Entertainment. They'll be teaming up with NEXON Co., Ltd., "a worldwide leader in free-to-play online and mobile games" for this Titanfall universe set of titles.
While the trio of companies have not yet revealed the nature of the games that'll be developed, we have confirmed with a Respawn Entertainment PR spokesperson that they "will not be in the FPS genre."
SEE: Five key takeaways from our Titanfall Review
"Our partnership with Nexon is momentous for many reasons," said Zampella.
"Nexon's unrivaled publishing network and free-to-play expertise will allow Titanfall to reach new global audiences. And with Particle City, we are closely collaborating to create all-new standalone games with original gameplay experiences that expand the Titanfall universe to players everywhere."
Also, to be clear: the development of these mobile games will not affect the development of any subsequent Titanfall console or PC games. Titanfall mobile games will be developed by Particle City and Titanfall PC/console games will be developed by Respawn Entertainment.
So development of these mobile games will not stall the development of any sort of "Titanfall 2", if you will. No worries!