Titanfall live action trailer extended for Gamescom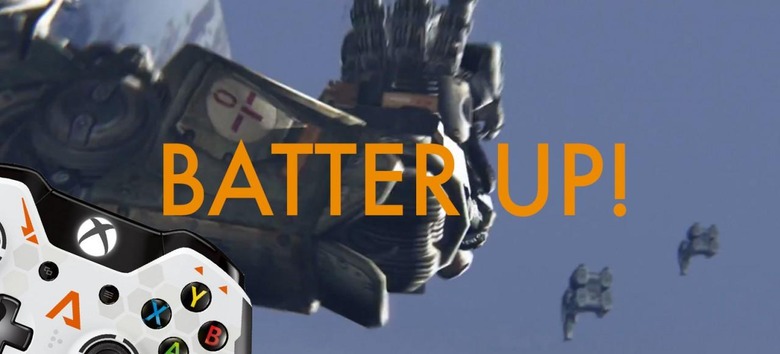 Batter up! Just like Colossus tossing Wolverine at the face of a Sentinel, this week we're seeing a Titan toss a pilot. What you're about to see is the extended movie/trailer made for Titanfall called "Free the Frontier". You may have seen the first half of this earlier this year.
You'll be able to see the first piece of this extended action clip below. This is part of a team-up between Titanfall developers Respawn Entertainment and the folks at entertainment company Playfight.
Above you're seeing the longest and most complete clip of the series. The first release came in March of 2014 with the brief teaser clip you see below.
Also included here is a "Free the Frontier VFX Breakdown" from PlayFight. They also go by the name PlayfightVFX, specializing in making action like this come to life.
Note that the moves you see here expand on what you're able to do inside Titanfall. If we see any Titans tossing pilots the way we do in the first clip, it'll be in Titanfall 2. For now we'll have to live with the "Doomed Titan Kill" toss we've experienced already.
BONUS: Titanfall's 3rd DLC "IMC Rising" will be appearing in detail SOON. It'll include three more maps called Backwater, Zone 18, and Sandtrap. Stick around!