Titanfall "Free the Frontier" live-action teaser arrives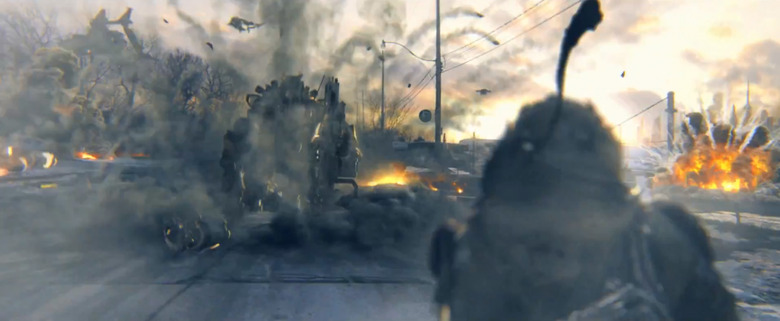 Early this morning, we reported that the Titanfall goodness would be more extensive than anticipated, with live-action content being promised under a collaboration between Respawn and Playfight. Fast-forward through the day, and the teaser trailer has been unlocked, giving a look at what is coming.
Not much has changed in terms of the mystery surrounding it all, but the video — available below — gives a solid teaser look at what promises to be an exciting roll out of live-action content. The video has no lack of explosions, fighting, and futuristic battles, all shrouded in cinematic styles and SFX.
Said Respawn's Dusty Welch, "Titanfall is set in a rich near future universe with visceral, epic battles with pilots and their titan companions. We wanted to partner with Playfight, who has a history of delivering movies that meld gameplay, live action and stellar CG into truly entertaining media, for Titanfall. What this collaboration brings is yet to unfold..."
Excited? So are we. We'll have a a full in-depth review of the game available soon, but until then check out our early review round-up (and perhaps are Titanfall Beta first-impressions, if you haven't already), then hit up the timeline below to see our other recent Titanfall news, write-ups, and tips.