Titanfall gambles with in-game market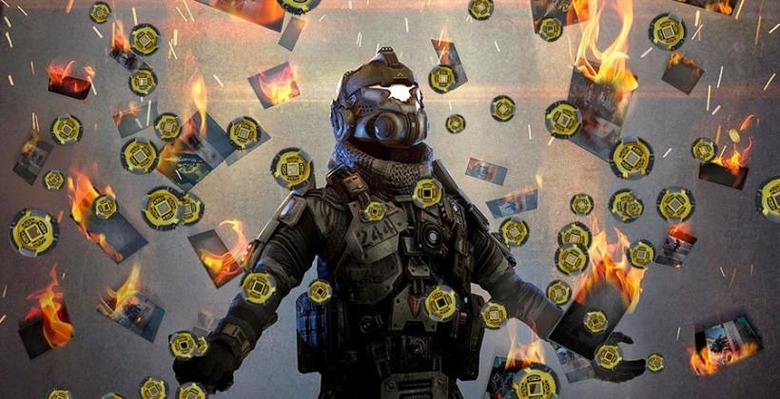 This isn't a bad memory of Diablo III. You're not going to be trading your items for real cash in a market on Titanfall's newest update (Update 5). Instead it's a simple system in which you're able to sell Burn Cards for credits and spend credits on Burn Card Packs and other oddities. It's actually kind of neat.
The newest update for Titanfall is being released for both Xbox One and PC today – to get it, you'll have only to start up the game as normal, wait for the download, and install. From there you'll get a collection of new features, including the Black Market.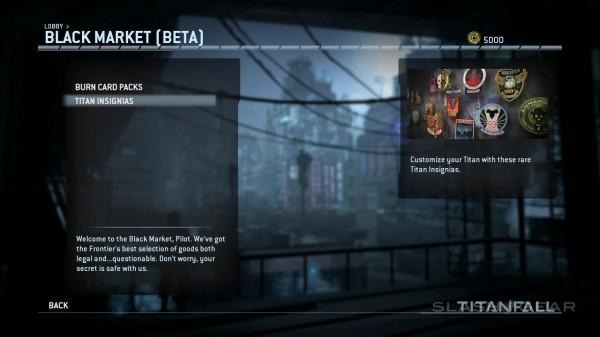 Black Market interaction exists on the web, just the same as every other feature on Titanfall. In other words you can't hack it offline, as it's based in the cloud entirely. You'll see the Black Market menu item in your Private Lobby below Burn Cards, complete with a (Number of Credits) indicator.
If you've not seen it already, have a peek at our original Massive Titanfall Review – it's not only good, it's good for you!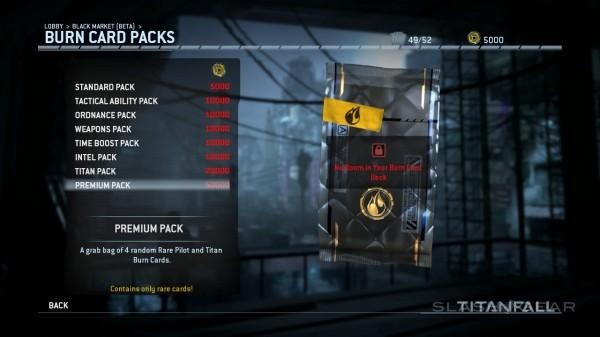 Every player begins with 5000 Credits. Below you'll see what kinds of packs of cards you can purchase with these credits. 5000 credits buys you the most basic pack of Burn Cards.
You'll also be able to spend credits on new Titan Insignias. Shadow Runners, Glory Blazers, Mercenary Machines, Hell Divers, Drop Shockers, Spectre Legion, Orbital Assault, and Apex Predators are available from the start. Check out Apex Predators for the best tag-line of the bunch: "I Kill You... I'm Better." Or "I'm Butter" – the second letter of the last word is blocked.
You'll also find a number of other new features in this update like Daily Challenges – new challenges that only exist for 24 hour periods. You'll find the Campaign Game Mode to have moved in with the rest of the game modes, and a new Gen 1 tag included in with the rest of the gens – now everyone can feel special!
Respawn Entertainment have also made note that there is now "more robust multi-GPU support". They suggest that "That second GPU shall no longer sit idle," and that they've been helped in this by NVIDIA: "Thanks to NVIDIA for helping on this!"
We'll be bringing on some hands-on impressions with the DLC expansion Frontier's Edge soon – for now: courage!