Titanfall: Frontline brings cards to a mech fight on iOS and Android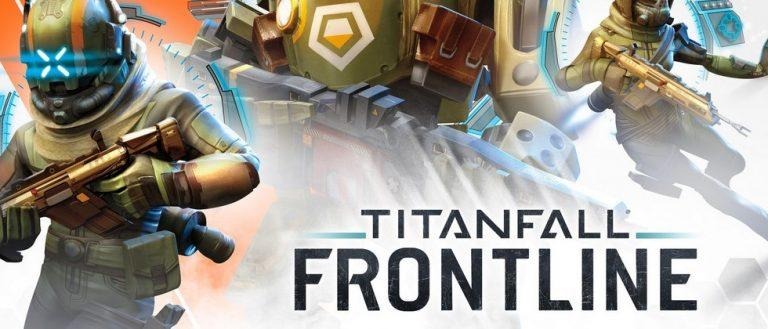 It would appear that Titanfall 2 won't be the only Titanfall game we'll be receiving this autumn. Respawn Entertainment, in a partnership with Nexon and Particle City, has announced Titanfall: Frontline, a new mobile game that will be arriving on iOS and Android later this year, presumably around the time Titanfall 2 launches on consoles and PC.
This isn't a companion app, but rather a standalone mobile game that's breaking from the traditional Titalfall formula. That's because Titanfall: Frontline is a card game, looking to capitalize on the success other games like Clash Royale and Hearthstone have enjoyed. Details are still relatively slim, but the trio of companies did offer up a few screenshots of the game and gave us a rather broad overview of what we can expect when the game lands on mobile devices.
Titanfall: Frontline comes with the promise of "hundreds" of different cards, placing players in the role brigade Commanders. You'll be crafting decks featuring Pilot, Titan, and Burn cards, deploying your own units while using those Burn cards to assist them in taking down enemy units. All in all, it sounds like a pretty straightforward collectible card game, just with a Titanfall twist.
There's no word on a release date yet, but Respawn, Nexon, and Particle City invite players to sign up to receive more information on Frontline at the game's official website. Signing up will also net you in-game bonuses at launch, though what those bonuses are remains unclear as well.
Titanfall: Frontline marks the first game in a multi-title partnership between the three companies, so it's possible that we'll see future games tackle different genres within the mobile space. Like most card games, Titanfall: Frontline will be free-to-play at launch, so expect in-app purchases centered around buying packs of cards. We'll have more information on Titanfall: Frontline as it becomes available, so stay tuned.