Titanfall Beta codes use extended: servers down time to thank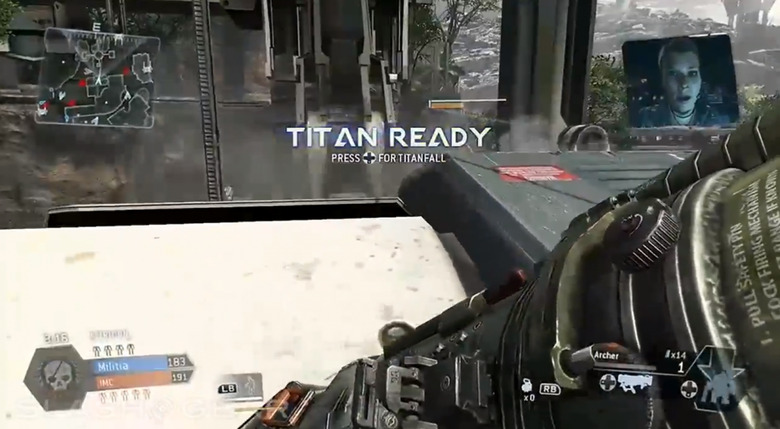 It would appear that the Titanfall servers bug was a big enough issue over the past 24 hours or so to warrant an extension of the Beta time for users in the long run. In other words – if you were bummed that you'd not be getting as much Titanfall Beta time as possible due to the down-time this weekend, have no fear! The Titanfall Beta has been extended "at least a day".UPDATE: Respawn Entertainment has decided to make this an OPEN Beta!
Speaking up about "limited server capacity for the beta", Respawn Entertainment's own Vince Zampella suggeseted that the Titanfall testing team would like to "hit that ceiling" rather than just rolling with a near-limit situation. Zampella went on to note that the team's extension time would move past the original February 18th end-date. That's Tuesday of this week, if you did not know.
While original sign-ups for the Beta began on the 14th of February – yesterday, Valentine's Day, it would appear that today they're done. The original suggestion for this Beta was that users would be able to sign up through the duration of the Beta play period – barring capacity being reached. It's clear now that Respawn Entertainment has reached that point quick.
"Thanks for your interest in the beta! We've reached the maximum number of sign-ups and can't accept any more at this time. We'll see you in March!"
So here's the situation – if you've signed up already and haven't yet gotten a code, there's still a possibility you'll get an email. If you didn't sign up – you might be out of luck. There's still the rest of the odd ways to get a code, of course, but sources are running dry quick.
Above you're seeing one of SlashGear's several hands-on gameplay videos from the Titanfall Beta – this one shows our player blowing himself up. Keep that in mind – self-inflicted friendly fire (accidental suicide) is very much a reality in this game. See our full Titanfall Beta gameplay first-impressions for more detail.