Tintag review: beta, but still better than the rest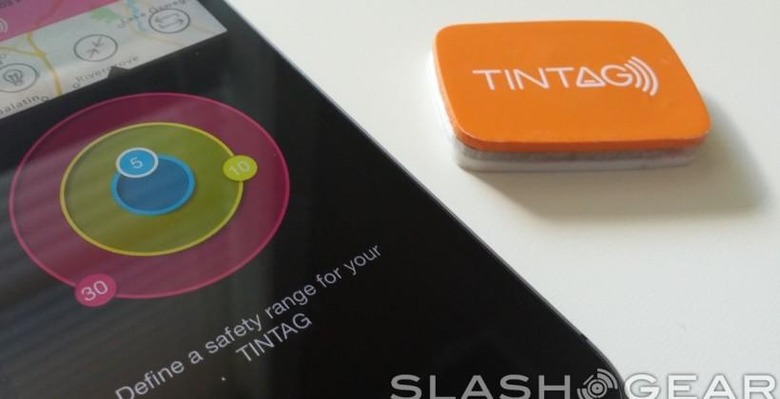 When we first told you about Tintag, the promise of a rechargeable tag to toss in your luggage was a neat idea. Keeping track of a daily item like a purse or backpack was even more exciting. Already funded via IndieGoGo, Tintag sent us an early beta of their final product to review. Is it worth the hype we assigned it? Let's find out!
Hardware
We won't get too tucked into hardware, as this is a beta product through and through. I can't comfortably assign value to an unfinished product, as what I have is basically home-brewed components. Still, as a skeletal framework, Tintag is impressive nonetheless.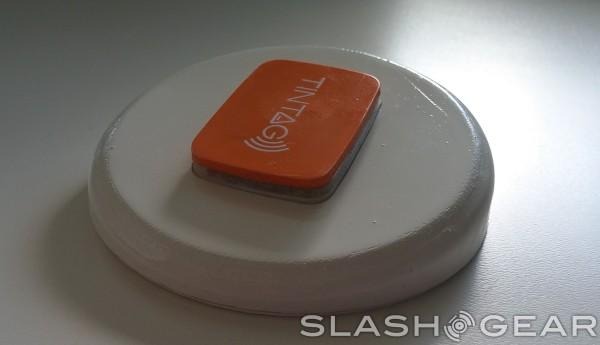 The tag itself is tiny, and about the size of a couple stacks of three nickels. Small and rectangular with rounded edges, Tintag slips easily into any bag you might like. You can also tuck it away just about anywhere, making it entirely useful as tracking device.
The charger is equally rough right now, but works just fine. A very light and simple wireless charging base, Tintag's offering makes an easy home on the desk, and is small enough to hide in a drawer until you want it. Using micro USB, TinTag's base took advantage of an existing phone charger I had plugged in with no issue whatsoever.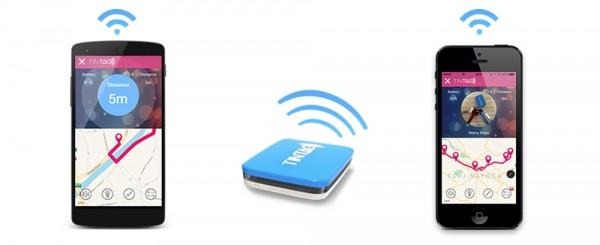 Software
Another component still in beta, the Tintag app is also impressive. A very basic app so far, your goal here is locating your tag. The tag itself links to your phone via a proprietary Bluetooth antennae, and can "see" your phone for up to 100 meters in an open field setting.
Via the app, you can locate the last known location of your tag, and set it to alert you with a siren or lights when you're close enough. That's great for those times you lose a bag in the house and need to find it quickly.
The map interface on the app is pretty standard (and good), leaning on Google Maps for the heavy lifting. I tested the tag by hiding it around various locations, then wandering off. I found it to be accurate to about five feet. If you can't figure out where you may have left a tag when in a five-foot radius, I don't know what to tell you.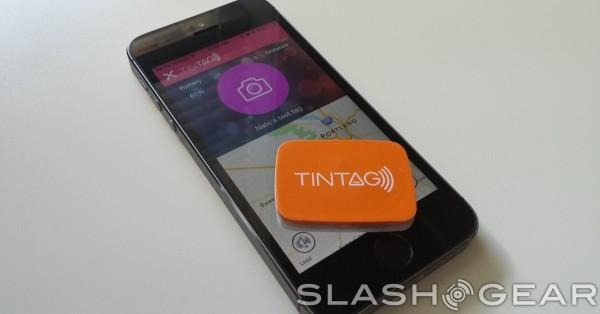 Use
Still unfinished, Tintag already does as much as most tags of its kind. You slip it into a bag, then find it when you need it. A lot of tags do that.
The great part about Tintag is that it's rechargeable, and does so wirelessly. I won't speak to the final battery life as the project is still beta, but you could — as it stands now — venture on an extended holiday, only charging before you left home. Tintag's final goal is roughly four months use on a single charge; a charge that takes about 30 minutes (my experience was half an hour charge, the Developers say it will likely take roughly 6 hours for a full charge. Again, beta stuff).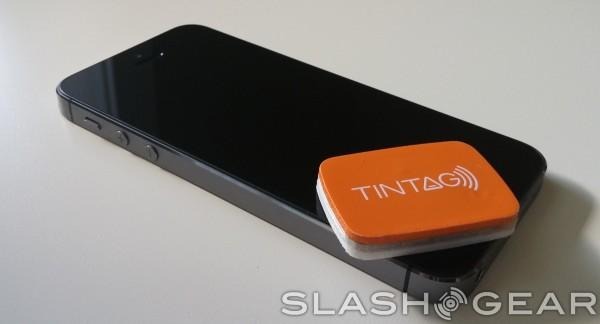 The siren/lights alert system was useful, but not obnoxious. The siren let off a three-beep alert on the tag, while the lights simply rotated around the edge of the device. It's not a fire drill, so you'll still need to be alert, but if your bag gets kicked under a desk or something, this will absolutely help you find it.
Perhaps most useful is the ability to set up custom ranges for alerts. In either 5, 10, or 30 meter increments, your phone will sound an alarm if you venture outside that field, and turn off when you're back in range. If you take advantage of this feature, you'll probably never lose track of your things again.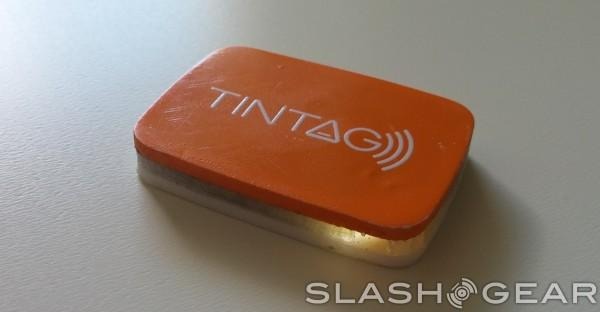 Potential
The software/hardware combo is unfinished, so I wasn't able to test all aspects of it just yet. Hotspot capabilities aren't live yet, which turn your charger into a central hub of sorts, letting you know when the tag is too far from it. With that, your Tintag becomes much more than a "find my bag" tool.
Slap it discretely on valuables to find if they've been removed or not, and you'd get immediate feedback on a home invasion. Coupled with a home security system like iSmartAlarm or Skylink, you've got a watchful eye on your belongings from anywhere. Again, the hub feature would be handy, here.
Tintag can also be tied to multiple phones, another feature not quite ready for us. Have a tag linked to a secondary line, and others can locate your stuff for you, or help you in the search.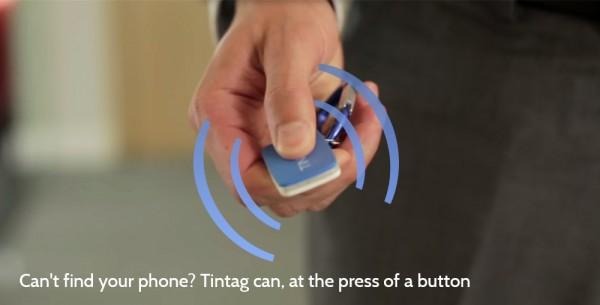 Cutting through the fog
Tintag promises another thing tags of its nature do, and that's community support. Part of the vision is to have a system where lost items can be logged by those who find them, which will send you a notification. You can then arrange to have your items returned, presumably.
While that's a neat and novel idea, let's get real: you're not going to have people take the time to do so, by and large. The reason Tintag is so impressive is its list of features outside of community support.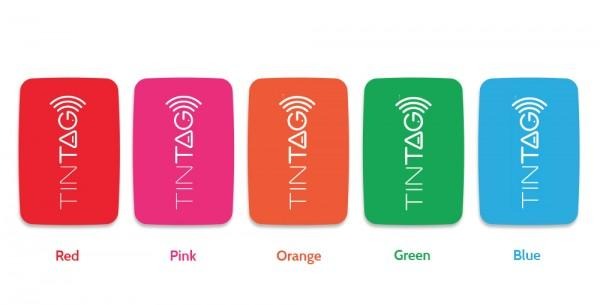 We've seen other tags that take the approach that if you're out of range of your device, it won't register — but you can maybe, possibly use a network of other phones with the app to find your belongings. That's a grand vision, but takes adoption on a grand scale to be useful to anyone.
Tintag supports those kinds of community features, but doesn't rely on them. Rather than offer a "maybe this could work if a bunch of things line up right" kind of scenario, Tintag is delivering on actual solutions for real-life use cases.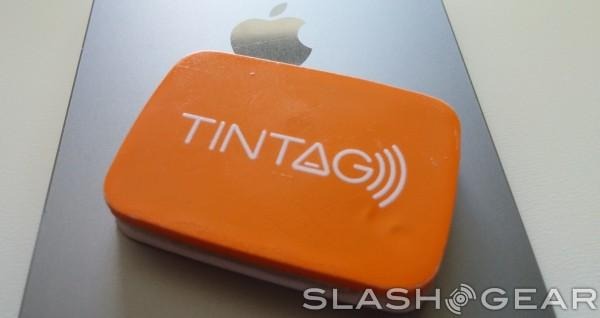 Verdict
I have a Tintag in it's roughest form, and am already impressed. We've seen these types of tags come and go, but Tintag is easily the most impressive I've seen yet. Rechargeable, sleek, and more powerful than the rest, Tintag is an easy recommendation. In fact, I'd urge you to grab one, or maybe even a six-pack.
For as little as $19, you can grab a Tintag and charger, which ships in April of next year. A pack of six runs you just under $100, while a three-pack is right around $60. If you're using Tintag on a large scale, there are packs of 100 or 500 tags.
Toss it in your car, and never forget where you parked. Keep it in your purse, on your keyring, or tucked under your bike seat. Use it however you want, but if you've been looking for something to keep tabs on things, Tintag is your best bet.