Time Warner to bring out-of-home streaming to iOS live TV app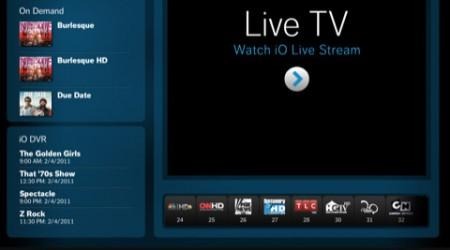 Two years ago, Time Warner Cable released a live TV streaming app for the iPad, however, one caveat was that you could only stream live TV while inside of your home, and while connected to Time Warner's internet. Now Time Warner is looking to change that up, tomorrow, by updating its live TV streaming app for iOS devices that will let its customers stream live TV even if they're not at home.
Starting tomorrow, the iOS app will allow users to stream live TV content from Aspire, BBC America, beIn, Big Ten Network, FearNet, Fox News Channel, Fox Business, GMC, Pac-12 Network, TV Guide Network, as well as NY1 for New York citizens. There will also be several video on-demand streaming services available from BBC America, BET, Comedy Central, MTV, Nick, Univision, and many more networks.
According to Engadget, Android users will receive this update sometime in Q2. Also, users on Verizon Wireless will see some limitations while streaming content over their 3G/4G networks. The limitation will be removed sometime in Q4. Time Warner will also reportedly be seeing a complete revamp of its web portal sometime next month. It's recommended, for various reasons, that users stream content through WiFi.
When Time Warner launched its live TV app for iPad two years ago, it received an overwhelming demand for the service, so overwhelming that the company's servers were overloaded. Letting users to stream live content, even while away from their homes, will drastically increase the company's mobile activity. This will be especially true in the future as soon as it begins allowing more live TV content, as well as on-demand content, to be streamed outside of the user's home. This is all a part of a new change in television known as "TV Everywhere".
[via Bloomberg]