Tilera TILE-Gx puts 36-core PC on a half-height PCIe card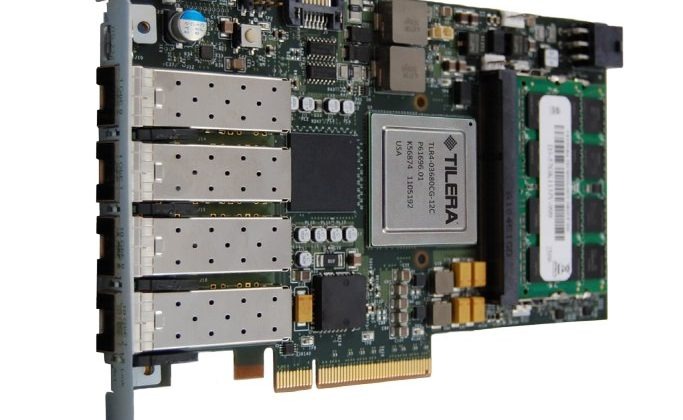 Multicore processor specialist Tilera has returned with a new "manycore" offering, the 36 and 16-core TILE-Gx 64-bit processors, promising grunt in line with the top-spec chips from Intel and AMD yet with power demands more akin to ultraportable notebooks. According to Tilera, just one TILE-Gx36-based server can outperform a Xeon-based system, despite using only one-fifth the power and one-eighth the space of its Intel-based counterpart.
Tilera made headlines back in 2009 with its 100-core Tile-GX chip, targeting data indexing, web search, and video search, especially in systems with high concurrent load. As cloud storage and processing has gained popularity – not least because of the rise in data speeds allowing mobile gadgets to rely on remote data crunching and capacity – so the interest in multicore chips of this sort has increased.
According to the company, it's working with more than 80 customers and has twenty design wins already for the new 16- and 32-core processors. Potential applications include streamed video- and voice-over-IP systems, real-time image and video processing, and more.
Tilera is offering a number of evaluation systems, ranging from an entire computer on a half-sized PCIe card up to a full-featured appliance packing up to 144 cores per 1U box. Unlike ARM-based manycore systems, like HP's Project Moonshot, Tilera's system can run all the regular server apps without recoding.