HP Project Moonshot Reveals Low-Power Redstone ARM Servers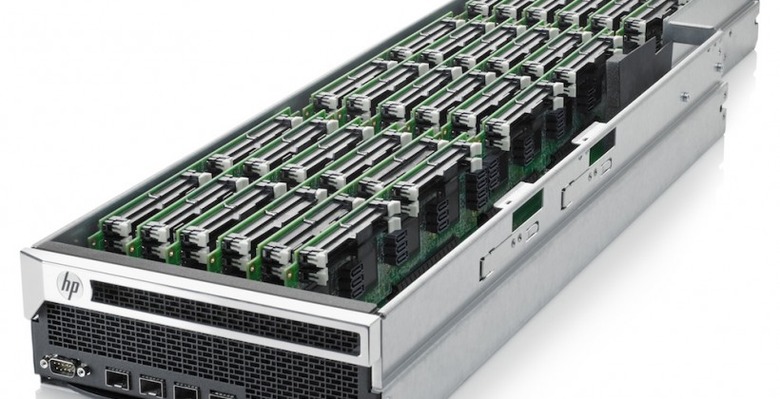 HP's home PC group may be struggling to find its place in the segment, but the company's more business-centric arm is having no such quandries: HP has just launched Project Moonshot, intended to dramatically slash power consumption by using CPU-stuffed chips like ARM's Calxeda. The densely packed processors mean HP can squeeze over 2,800 servers into a single HP Redstone Server Development Platform rack unit, demanding up to 89 percent less energy and 94 percent less space.
The first Redstone units will be available, albeit in limited volumes, to HP's business customers next year. HP will also be pushing for a set of Project Moonshot open standards, working with AMD, ARM, Calxeda, Canonical and Red Hat, the target will be so-called "hyperscale" computing environments which balance power and performance with reduced scale and complexity.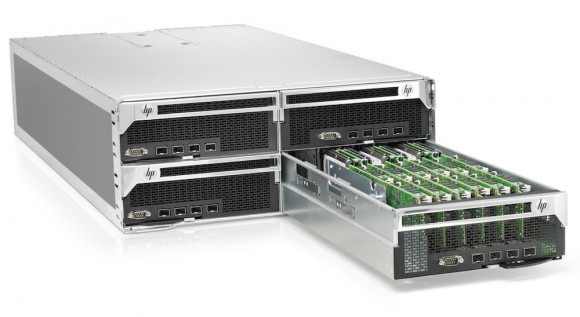 Redstone is a major coup for ARM, which bit off two sizable targets in the shape of Intel and AMD when it attempted to challenge the status quo in the enterprise server industry. Until recently, server manufacturers opted for a few high-power chips paired with gobfuls of RAM, a setup that can handle high load but is comparatively wasteful when load reduces.
Chip alternatives like ARM Calxeda take a different approach, using many low-power processors that can scale up to handle larger tasks but use far less power when load is low. HP will also use Intel's Atom processors in later iterations of Redstone.