ARM server chips taking on Intel with 480 core clusters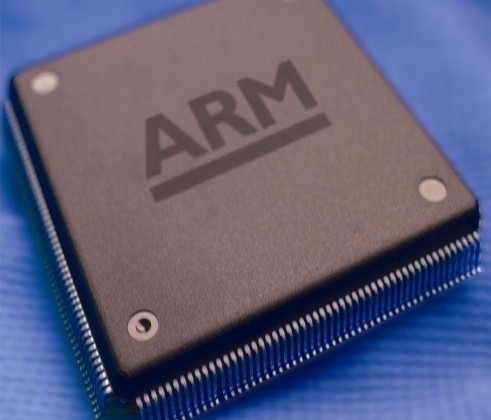 Microsoft isn't the only company looking to many lower-powered chips to replace a few high-powered CPUs in modern servers; ARM's first server processor has been detailed by Calxeda, a quad-core chip squeezing up to 480 cores in a 2U chassis. According to Computer World, the new ARM processors will be based on Cortex A9 cores – the same family as used in NVIDIA's Tegra 2 – and have an onboard interconnect fabric for communication between the nodes.
When paired with RAM, each ARM node should consume 5W of power under load. 120 nodes could fit into a 2U box, for a total of 480 cores, and Calxeda is working on the necessary software layer so that developers can recreate server apps that will run on ARM chips.
Exact processor specs, including clock speed and availability, are yet to be confirmed. Calxeda – under the name Smooth-Stone – secured $48m in funding back in August last year. AMD is believed to be readying its own server range, using its Bobcat APU chips.
[via Slashdot]