Three new Mega evolutions revealed for Pokemon Omega Ruby Alpha Sapphire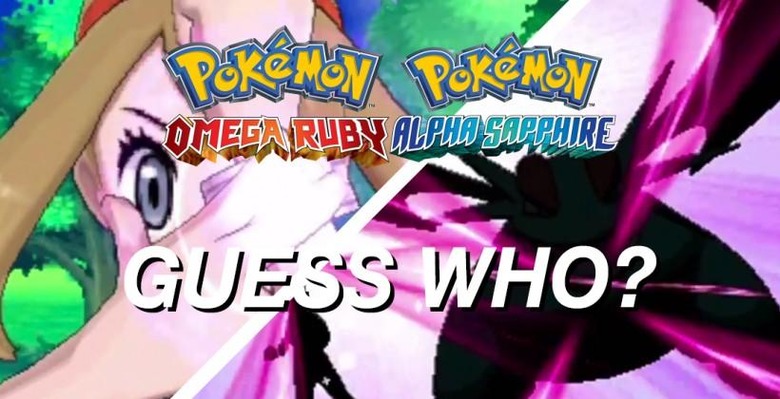 It's that time again – time to check the Pokemon Omega Ruby Alpha Sapphire universe to see what's newest in the news cannon from Nintendo. Today we're seeing three new MEGA Evolutions of Pokemon from the past, each of them far more powerful than ever before.
What you're about to witness is Mega Altaria, Mega Salamence, and Mega Lopunny, each of them appearing for the first time in either Pokemon Omega Ruby, Pokemon Alpha Sapphire, or both! We'll just have to wait and see which version holds which Pokemon – but trades will commence no matter what, of course. Gotta Catch Em All, that is to say.
Below you'll see a number of screenshots from the game as they'll appear in the near-final version of the game. We'll expect some modifications to gameplay before this Hoenn-based adventure is released later this year, but for the most part, this is it!
Don't forget to wait for the Shiny Mega MetaGross at the end!
And what's more – we're getting to see a bit more Pikachu in Cosplay outfits as well. Watch out for a full collection of costumes coming your way soon.
This game will take the full original Pokemon Ruby and Pokemon Sapphire Experience and make it a 2D/3D crossover the like of which we've never seen before. Good times!
With 3D on the Nintendo 3DS, this game will introduce a whole new era of gamers to the island of Hoenn while it retains the hardcore fans of the original.
Does this look like the Pokemon game you've been waiting for?
Stick around SlashGear's Pokemon portal for more Pocket Monsters well into the future as well!