Thor: The Dark World mobile game heralds incoming film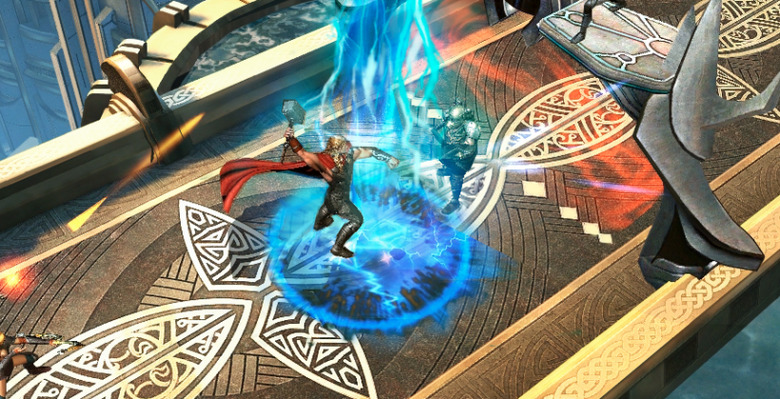 This week Gameloft continues their high-powered relationship with Marvel Comics in a teaser for no less than Thor: The Dark World. This came will be appearing on Android devices as well as Apple mobile devices of all kinds – iPhone, iPad, and iPod touch included, and will be appearing close to the release of the film itself, later this year. What you'll see in this game is another birds-eye-view of a superhero, keeping with the successful modes introduced in games such as the Amazing Spider-Man not too long ago.
Gameloft's approach with games such as these is the same – it would seem, and appears to have been proven several times over – as those full-fledged original storyline games they've been releasing for years. They put in just as much effort here as they would their own title, so to speak, this breaking the trend of major-label movie-sourced concepts released alongside Hollywood films almost without fail since the dawn of video games.
Here you're going all-in, complete with support and updates well after the film is released.
"Thor: The Dark World – The Official Game will allow fans of the franchise to play as one of Marvel's most iconic Super Heroes in a game of epic scope and beauty. With this new game, we are further expanding the successful relationship between Marvel and Gameloft." – Javon Frazier, VP Games Marketing at Marvel
Unfortunately you'll not be able to get your hands on this title until later this Fall, again much closer to the actual release of the movie itself. Unlike Gameloft's release of Iron Man 3, this game relies a bit more on a more traditional gaming structure, aiming to bring Thor to you from overhead, allowing you a full-on god-like vision of your environment. Strike true!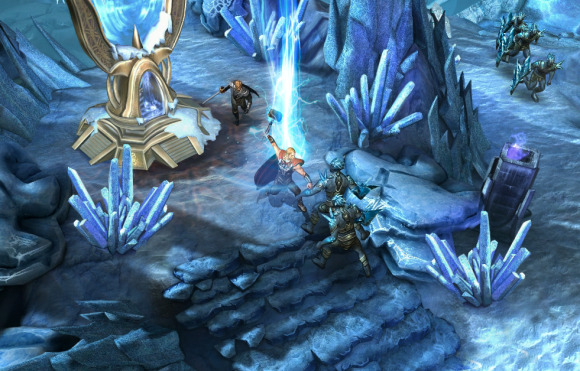 BONUS: Can't wait to play it on NVIDIA SHIELD? Not surprising, especially given the original code-name. We'll still have to wait until Autumn though, no matter how hardcore the combination might be – stay tuned!