NVIDIA SHIELD hits FCC with Avengers hat tip in code: Project THOR

The gaming device known as SHIELD is headed through the FCC this week with NVIDIA's original code-name attached: Project Thor. As the machine was originally called Project SHIELD when it was introduced earlier this year at CES 2013, the name Thor follows well: Marvel Comics fans the folks at NVIDIA must be. This device is headed for the hands of pre-order users sooner than later, too.
The device known as SHIELD had its product drawings created by NVIDIA Senior Product Designer Jason Su as well as designer Richard Lai. Other than a confirmation of what we already knew to be true about this device, nothing much has turned up odd.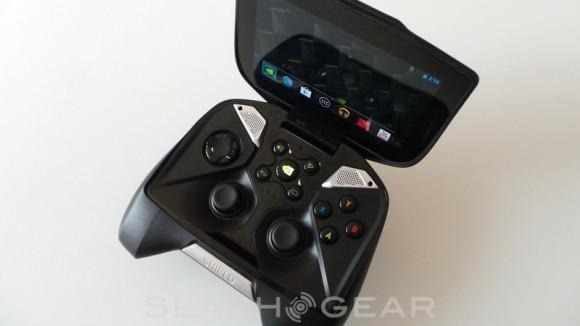 This machine is a clambshell Android gaming device, working with a 5-inch display up top and a set of physical controls below. The display works with 720p resolution and is fully multi-touch-sensitive. The display, the controls, and the two dedicated integrated speakers were all developed specifically for this device, and the whole device is manufactured for NVIDIA.
This is odd because of the lack of NVIDIA-made NIVIDA-designed devices up until this year. This is the first fully NVIDIA-made Android device, and though they've been working with manufacturers from all corners of the Android-toting universe to bring their Tegra mobile processors to the public, this is also the first time they've put one in one of their own.
Inside SHIELD is the NVIDIA Tegra 4 quad-core processor with 72 GPU cores – here coming to the public in a device for the first time. This processor was also introduced earlier this year at CES 2013.
Stay tuned as SlashGear has a look a SHIELD and its gaming abilities in the very near future. We'll be looking at it from an Android perspective, from a GeForce PC gaming streaming perspective, and from the perspective of an everyday user, too.
VIA: Engadget
SOURCE: FCC