Thomson Portable Info Center tablet breaks cover [Video]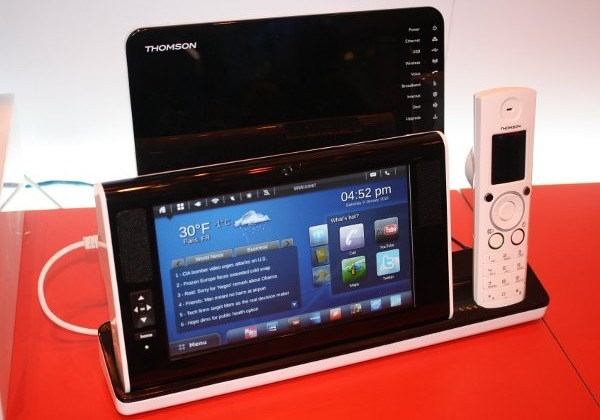 Remember the bizarrely-named Thomson PoMMeS media tablet spotted running the FCC gauntlet back in January?  The 8-inch touchscreen tablet has returned with a far more sensible Portable Info Center name and plenty of details; Notebook Italia grabbed some hands-on time with what we're assuming is a potential rival for the Archos 7 Home Tablet.
Video demo after the cut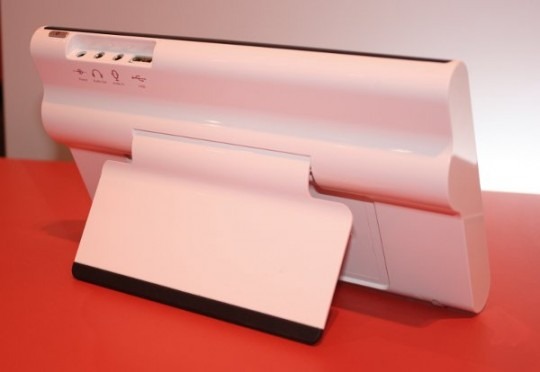 The unit measures 140 x 240 x 32 mm and tips the scales at 800g; there's a flip-out kick stand at the back but it also looks like Thomson plan a media dock with space to recharge your DECT phone and what looks to be an integrated WiFi router too.  That should make hooking up the WiFi-enabled tablet more straightforward.
The 8-inch touchscreen runs at WVGA 800 x 480 resolution, and there's a Linux OS with 256MB of RAM and 512MB of ROM; DivX and H.264 video is supported, as are MP3, WMA and AGG audio formats (among others) while a USB port can apparently be used to load content onto the device.  Streaming TV, internet radio and home browsing are the main uses Thomson expect, though they're yet to confirm when the Portable Info Center might launch or how much it will cost.