Thomson PoMMeS media tablet hits FCC with Apple wordplay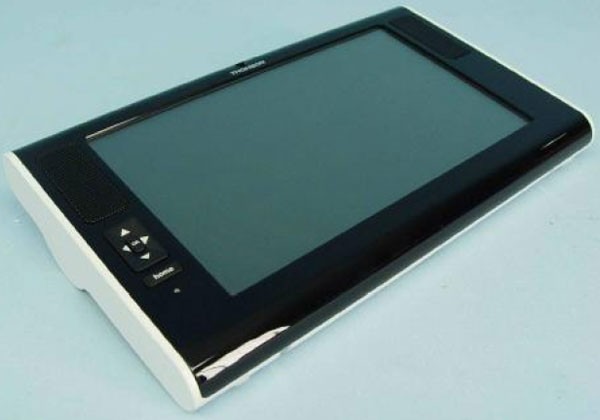 Ah, those comical French and their whimsical word-play.  Fresh to the FCC this week is the Thomson PoMMeS tablet, "pommes" of course being French for "apple", an 8-inch WVGA touchscreen slate seemingly intended for online TV consumption, VoIP, web-browsing and other generally internet related tasks.
Unfortunately the user manual Thomson and Technicolor have supplied the FCC has very little in the way of detail, so beyond an explanation of the front-panel controls (a home button and a D-pad with center-select) and instructions on how to insert the battery, we're pretty much in the dark.  The images do show the PoMMeS' ports: a USB 2.0, microphone and headphones socket, along with power.
The PoMMeS does have stereo speakers and a desktop docking station, so all in all we're thinking this is a home entertainment device with media streaming as its primary purpose.  That sounds quite similar to the Orange Tabbee, also French.  Guess we'll have to wait for Thomson to spill in order to find out more.
[via Technabob]