Orange Tabbee Web-Tablet Gets Video Hands-On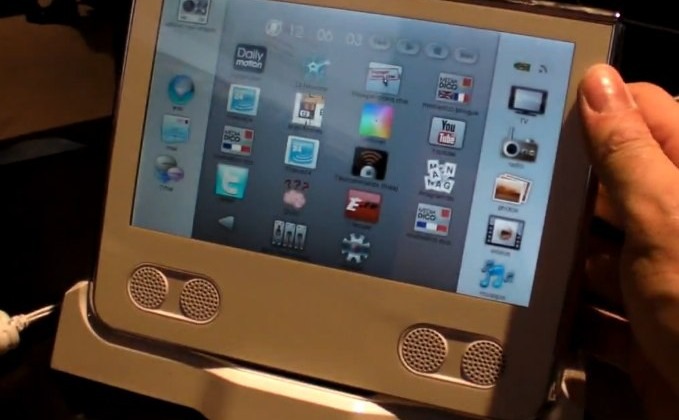 While all eyes may be on the JooJoo/CrunchPad (and most editorial concentrating on skewering the home web-tablet segment) it's easy to forget that there are other devices out there, already on sale and offering just about everything the contentious slate promises.  One such example is the Orange Tabbee, announced back in April and on sale in France since June for €249 ($362).  Charbax caught up with the 7-inch tablet at LeWeb and shot some hands-on video.
Video demo after the cut
The display may be smaller than the JooJoo – at 7-inches and 800 x 480 – but it's also a more compact and portable device.  Battery life is tipped at three hours of "intensive use" and the whole thing runs on an ARM processor with an Opera browser and various web-connected widgets.
It's the handiwork of Sagem, and right now there's no word on whether they might be releasing it outside of France, which is a shame.  The $362 price point is certainly closer to the $300 sweet-spot initially promised for the CrunchPad, and that's an unsubsidized price too.
[via NetbookNews]