This trick transmission keeps the 2020 Shelby GT500's 760hp in check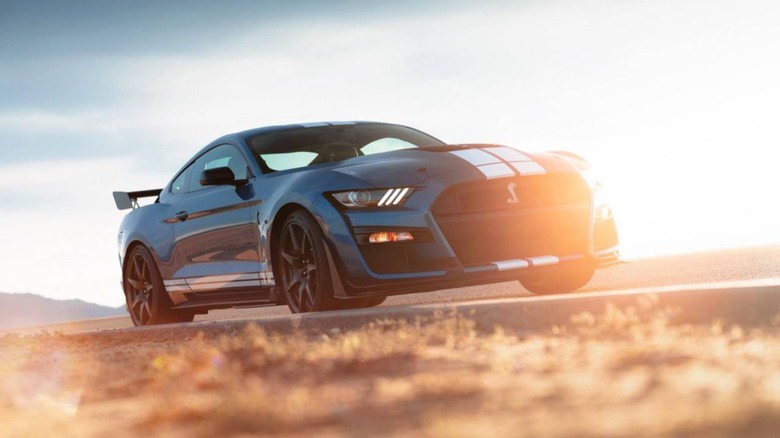 The 2020 Ford Mustang Shelby GT500 may not have a manual gearbox option, but the automaker is hoping its trick new 7-speed dual-clutch transmission will scratch that enthusiast itch anyway. The 760 horsepower coupe isn't expected to hit dealership forecourts until Fall 2019, but Ford can't help but drip out some of the most teasing details ahead of the order books opening.
Underneath the bulging hood will be what Ford is calling the most power- and torque-dense supercharged V8 in the world. It delivers 760 hp and 625 lb-ft of torque from its 5.2-liters, legitimately described as supercar numbers given they comfortably outdo the power figures of the Ford GT.
All that performance isn't much use if it can't reach the road, however, and that's why the transmission is so important. Ford is using a Tremec 7-speed dual-clutch transmission for that, which the automaker says is the first time in the 2020 Shelby GT500's class that such a set of cogs has been implemented. Ford Performance engineers worked with Tremec to custom design the gearbox to suit the new Mustang's output.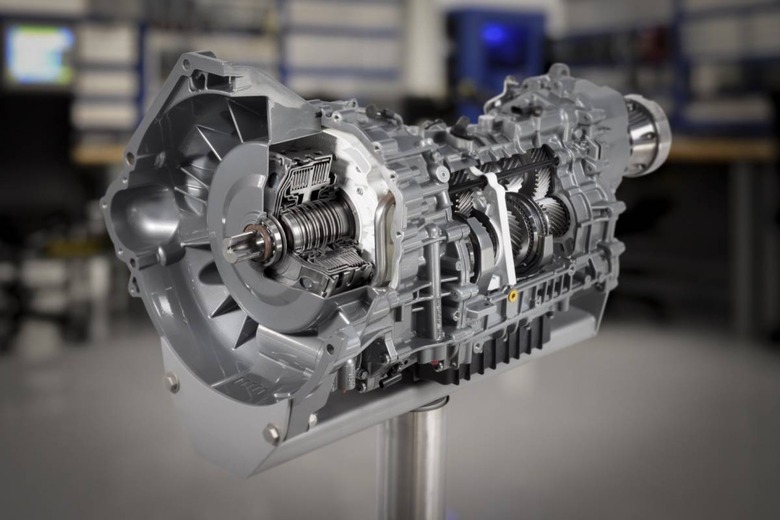 The result is the TR-9070 DCT 7-speed, a transmission designed to be just as much at home on the road as it is on the track. It uses a new wet clutch system that has five friction plates in the odd-gear pack, and six in the even-gear pack. That adds up to 155 square inches and 136 square inches of surface area respectively.
Tremec only applies transmission fluid during thermal events, boosting cooling performance and cutting down on parasitic loss. Meanwhile, seven non-sequential helical forward gears use triple cone synchros, pre-selected using an electrohydraulic shift mechanism. That, Ford claims, can deliver a ripping fast upshift in as little as 80 milliseconds, when the GT500 is in Sport mode.
That's one of the five drive modes that GT500 owners will be able to switch between. A console-mounted switch will offer Normal, Sport, Track, and Drag, each of which tweaks not only the transmission but other drivetrain settings. It'll include adjustments to the ride dampening, stability control, antilock brake modulation, steering feel, and how the exhausts sound.
In Normal mode, for example, the focus will be on taming the Shelby GT500 just enough to make it usable on regular roads. Sport mode will cut shift times by around 20-percent, meanwhile, in addition to making throttle tip-in more responsive and allowing the 7-speed to hold the gears for longer. Track and Drag modes focus on straight-line performance, over-torquing shifts, and cutting out anything that could impact mid-turn performance.
To do it, Ford has a whole host of computer systems worming their way through the GT500. They tap into engine and transmission rpm, g-forces, and clutch and shift fork positions, along with tracking driver input, to figure out the right gear for the current situation. While there's no stick-shift to row yourself, you do get steering wheel paddles, and Ford has wired them directly to the transmission as as to avoid any delay that might come from the more traditional route through the CAN-bus. Manual shifts can be initiated as rapidly as 130 milliseconds.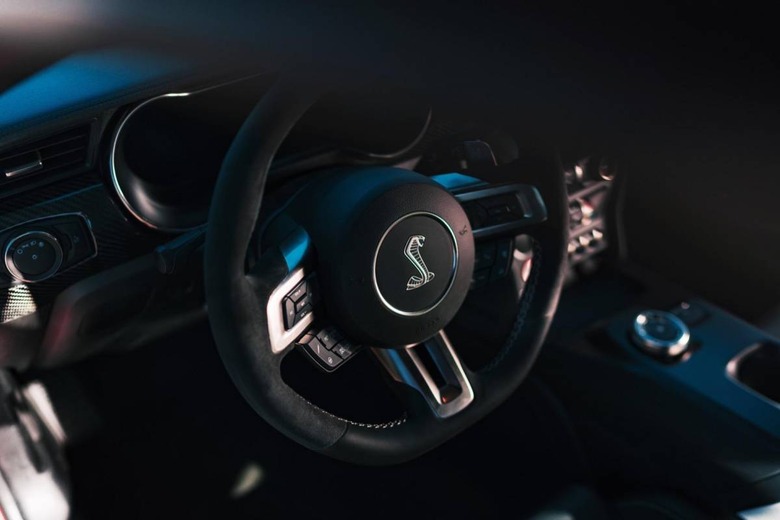 Meanwhile, there's a launch control which is available pretty much all of the time regardless of drive mode, and an electronic line lock feature. Ford fits the GT500 with a 3.73:1 Torsen limited-slip independent rear suspension and a carbon fiber driveshaft as standard.
In short, you're getting a whole lot for your money. Ford has confirmed that the 2020 Mustang Shelby GT500 will start from $73,995 (including $1,095 destination and a $2,600 gas guzzler tax), though we're expecting options – and dealer mark-ups – to add to that figure considerably.