2020 Ford Mustang Shelby GT500 price confirmed for supercar-shamer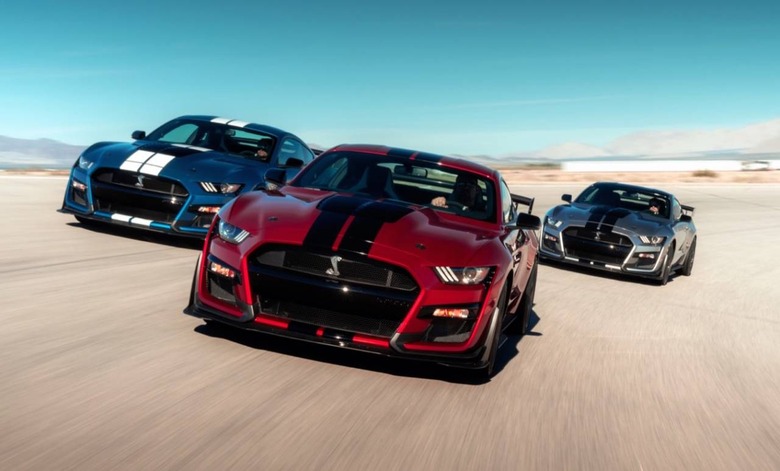 The 2020 Ford Mustang Shelby GT500 has been prematurely priced up, with the 760 horsepower coupe promising to embarrass supercars at a fraction of their cost. The automaker has been teasing us with Shelby GT500 details since the car was unveiled back in January, most recently by detailing just how much power would be squeezed from its 5.2-liter supercharged V8 engine.
That had initially been promised as "700+ horsepower" but, Ford confirmed earlier this month, was considerably higher than the estimate suggested. Along with 760 hp, the Mustang Shelby GT500 will pack 625 lb-ft of torque. It means the car will actually be more powerful than Ford's GT supercar.
That's despite costing a fraction of the amount. Certainly, we knew to expect that the GT500 would be at the top end of Mustang pricing. What Ford hadn't been ready to tell us was just how much of a premium it would carry.
Pricing leaked via the Mustang6G forum, and was confirmed to Motor Authority by Ford. The 2020 Mustang Shelby GT500 will start from $73,995, including $1,095 destination and a $2,600 gas guzzler tax. In comparison, the 2020 Mustang Shelby GT350 will be $61,535, including its destination fee and a $1,300 gas guzzler tax.
The cost of the car will start to spiral as you add in extras, however. If you want Recaro leather-trimmed seats, for example, the suggested retail price for that will be another $1,595. The Carbon Fiber Track Pack, meanwhile – which adds an exposed carbon fiber GT4 track wing, among other changes – will be $18,500. The GT500 Technology Package will be $3,000.
Adding the distinctive over-the-top racing stripes, meanwhile, will set you back $10,000, while the Handling Package will be $1,500. Go crazy with the options, indeed, and you could easily be in the region of six figures.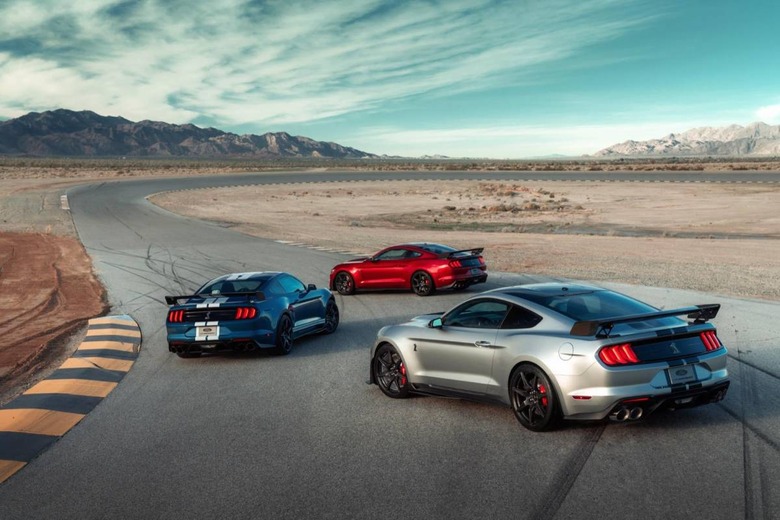 That's before the dealers get their hands on the cars. It's pretty much guaranteed that there'll be a big sticker mark-up on top of Ford's suggested retail pricing and the RRP for extras, after all. Just how much gouging will take place on these in-demand cars remains to be seen, but potential buyers should probably brace themselves for tens of thousands of dollars more on the sticker as dealerships attempt to cash in on the interest.
As for when sales will open, Ford has said that the car will arrive at dealers this fall, while a spokesperson said that the online pricing tool will open "at a later date." According to the forum leaks, however, the order banks could open as early as today, with dealers also finding out their final allocation number of cars.
There's still some tidbits that Ford is yet to reveal. While we know the power that the GT500 is pushing through its TREMEC 7-speed dual-clutch transmission, we still don't know quite how fast it will be. The automaker has previously promised a mid-three-second 0-60 mph time.