2020 Ford Mustang Shelby GT500 is a 760 horsepower beast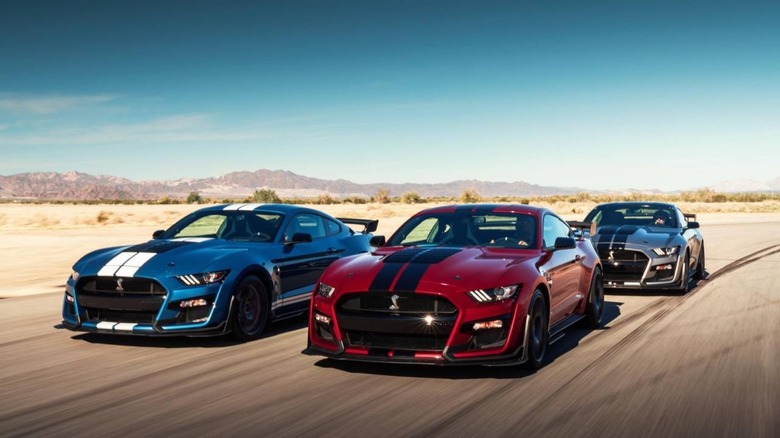 Ford always promised that the 2020 Mustang Shelby GT500 would be indecently powerful, and now it's confirming just how many horses the supercharged V8 will deliver. Announced back in January, the 2020 GT500 will pack a heady 760 horsepower, Ford has confirmed today, well in excess of the "700+" suggestion which the automaker first teased us with.
It comes courtesy of 5.2-liter supercharged V8 engine, which Ford's engineers have given the special treatment. Along with its horsepower figures, the V8 will also deliver 625 lb-ft of torque.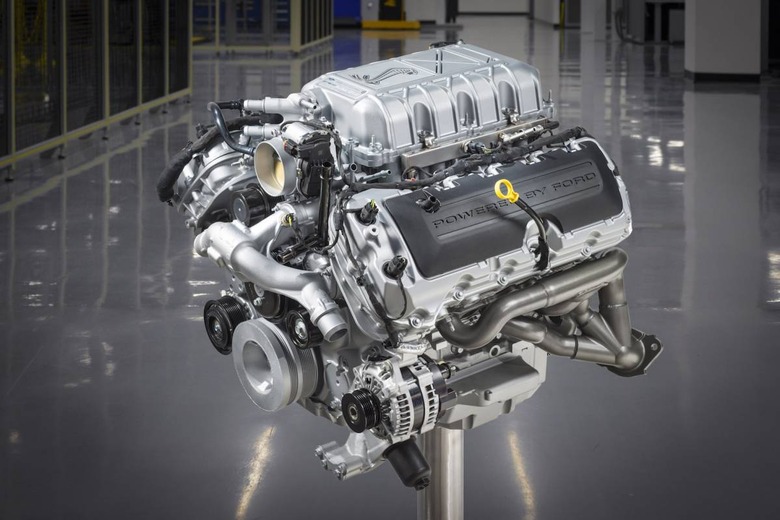 That means, Ford says, that the Mustang Shelby GT500 is the most powerful street-legal Ford ever. It also makes the V8 the most power- and torque-dense supercharged production engine of its type in the world. What we particularly wanted, though, are performance numbers.
Ford is still only suggesting a mid-three-second 0-60 mph time, which seems more than achievable with this amount of horsepower under the hood. By way of comparison, the Ford GT supercar arrived in dealerships with "just" 657 horsepower.
There's more to performance than just power, of course, though the Shelby GT500 isn't shaping up as a slouch in that arena either. The supercharged V8 is hooked up to a TREMEC 7-speed dual-clutch transmission; there's no manual, Ford says, because the torque would be just too much for it. Shifts will come in under 100ms, and there's both line-lock and launch control.
MagneRide suspension is standard, along with 16.5-inch two-piece brake rotors and Brembo six-piston calipers. Ford is using custom Michelin Pilot Sport 4S tires and two different handling packages, the Carbon Fiber Track Package adding an exposed carbon fiber GT4 track wing, among other things.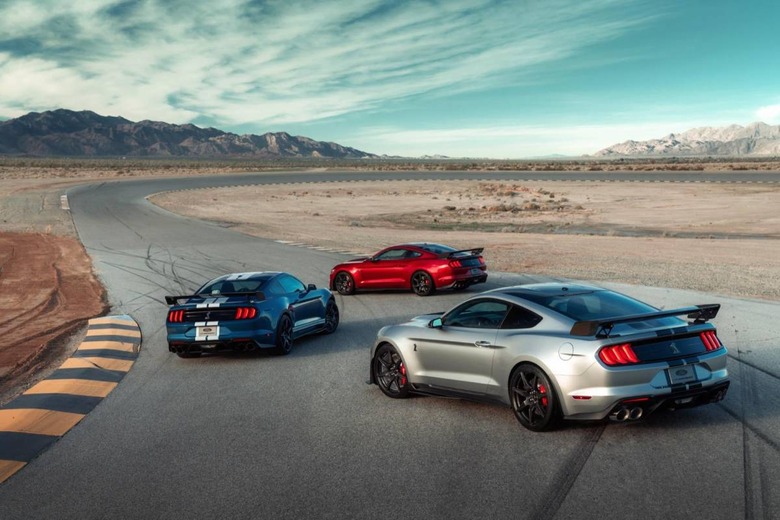 It also deletes the rear seats, in the Shelby GT500's tweaked cabin. A carbon fiber instrument panel is optional, and there are new door panel inserts in Dark Slate Miko suede with accent stitching. Other options include Recaro racing seats – with harness pass-through slots – or power-adjustable seats with Miko suede inserts. The 12-inch digital instrumentation available on the regular Mustang is standard on the GT500, as is the 8-inch SYNC 3 infotainment touchscreen. A 12-speaker B&O Play audio system is optional.
All in all, it's shaping up to be the most excessive of excessive Mustangs, which is just what Shelby fans have been hoping for. Sales are still expected to kick off this fall, though Ford is yet to confirm pricing on the potent new coupe. Whatever it costs, however, it's likely that demand will outstrip supply.