This special edition Xbox One was customized by Iron Man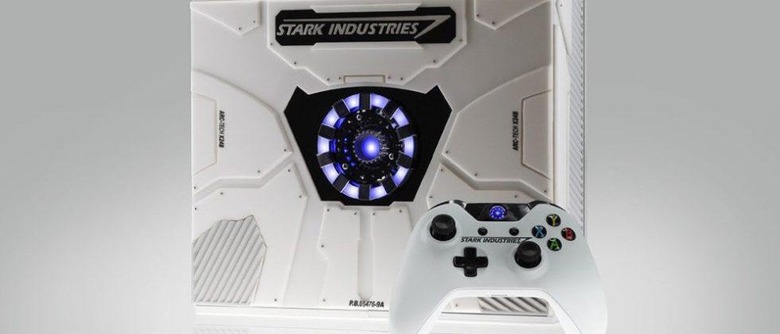 Microsoft has released custom, limited edition Xbox One consoles to celebrate the releases of games like Forza 6 and Halo 5, but now they've let the one and only Tony Stark, aka Iron Man, have a turn at designing one. Just in time for the release of Captain America: Civil War in theaters, a white Stark Industries version of the console has debuted, complete with its own arc reactor.
Revealed by Xbox France, the console features a unique top plate that covers the normally smooth surface with a machinery-looking finish, complete with a Stark Industries logo. The centerpiece, of course, is the arc reactor that sits atop the Xbox One, lighting up when the console is powered on.
Similarly, the white controller also features its own mini arc reactor in place of the power button, as well as another logo reminding users that their special edition console comes from Stark Industries. Because there's nothing like gaming on a system that's powered by the same tech as Iron Man's suit.
Unfortunately, it looks like this special edition Xbox One won't be available for purchase, as only three models have been produced, and they're all in Xbox France's possession. It seems the Microsoft division is giving each one away on its social media accounts (Facebook, Twitter, and Instagram), so good luck to you if you live in France and try to win one.
SOURCE Xbox France/Twitter