Halo 5 Xbox One console announced alongside Halo Wars 2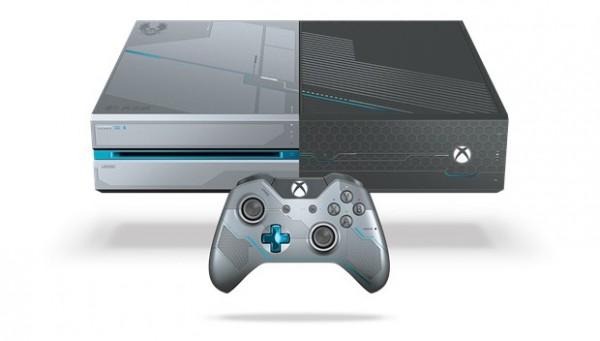 Microsoft's Xbox One presentation at Gamescom 2015 continued its bombshell news announcements with the revelation of the Halo 5 Limited Edition Xbox One console bundle. Priced at $499, the package includes a 1TB model Xbox One with a special design echoing the game's aesthetic, along with a matching controller and a downloadable copy of the latest Halo game. But the Halo news didn't stop there, as Halo Wars 2 was given a world premiere with a teaser trailer.
The new limited edition Xbox One console is available for pre-order now and will be released on October 20th, a full week before the debut of Halo 5: Guardians. Microsoft says this will allow fans to redeem the game's code and pre-download it, making it available to play immediately on October 27th.
The system features a blue and silver paint scheme inspired by Spartan Locke, who stars in Halo 5 opposite series hero Master Chief. It's adorned with graphic patterns and emblems reminiscent of the game's armor and technology, and even features custom sound effects when booting up and ejecting a disc, much like the recent Forza 6 limited edition console.
If you already have an Xbox One but still want some unique Halo 5 hardware, Microsoft say it will be selling the controller from the console bundle individually, as well as another controller with a Master Chief-inspired design featuring his signature green and orange colors. These will be released in early October, each priced at $69.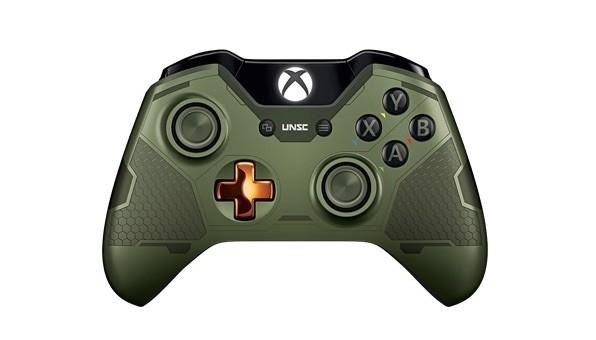 Microsoft closed out the Halo news by debuting a trailer for Halo Wars 2, a sequel to the original real-time strategy (RTS) game for the Xbox 360. The game will be released in late 2016 exclusively on the Xbox One and PC.
SOURCE Xbox Wire