This Samsung spin-off reinvented the sticky note (for some reason)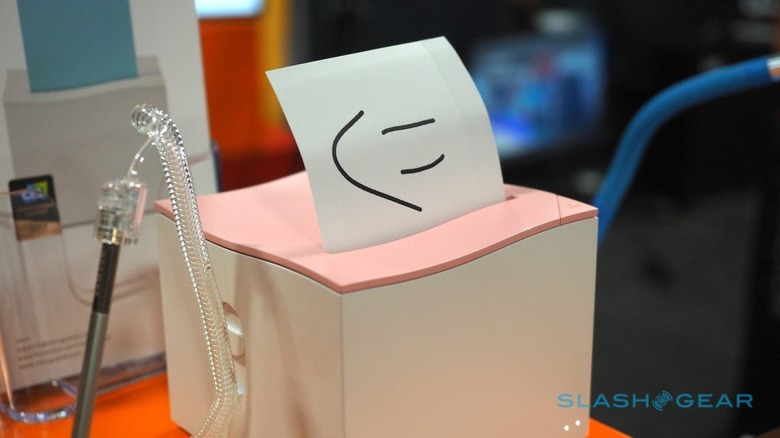 If there's office contraband then it's probably the humble – but coveted – sticky note pad, but one Samsung spin-off is aiming to give the sticky note a tech upgrade. Mangoslab began life as a Samsung Venture funded start-up courtesy of the South Korean company's internal incubator back in 2016, and its first product is Nemonic, a sticky note printer making its debut at CES 2017. Rather than a pad of notes on your desk, you have a small printer block instead.
That hooks up via Bluetooth 4.0 or USB to your smartphone or laptop, and from there you can print out anything as a monochrome note. I tried it with a Galaxy Note, jotting down a quick message and a sketch, and then after a couple of seconds the physical version popped out the slot on top of the roughly 4.4-inch cube. It's a little like a toaster, only it doesn't produce delicious toast.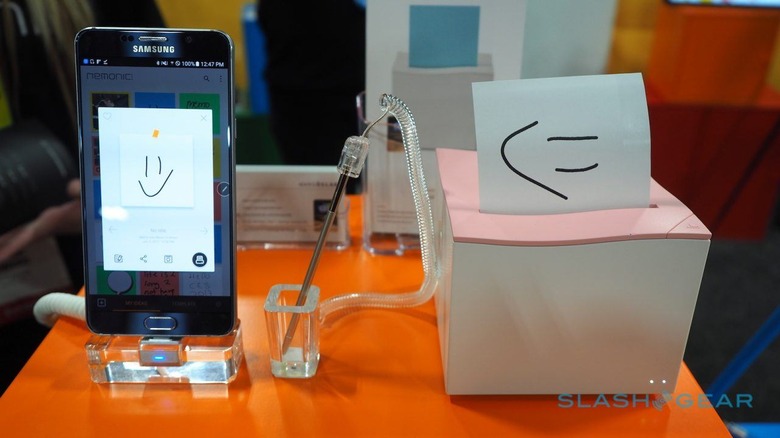 Inside there's a thermal printer which relies on special heat-sensitive paper, rather than any demanding ink cartridges. The paper itself is the same size as a traditional sticky note, and it has a strip of BPA-free adhesive running across the top edge. That way it can be stuck to your coworkers' cubicals with rude messages.
According to Mangoslab, a $4 pad of blank sticky notes works out to about $0.02 cents per sheet. That's supposedly on a par with what a name-brand pad of traditional notes would cost you, according to their sums. Of course, you also have to budget $100-120 for the printer itself, final pricing for which hasn't been settled upon yet.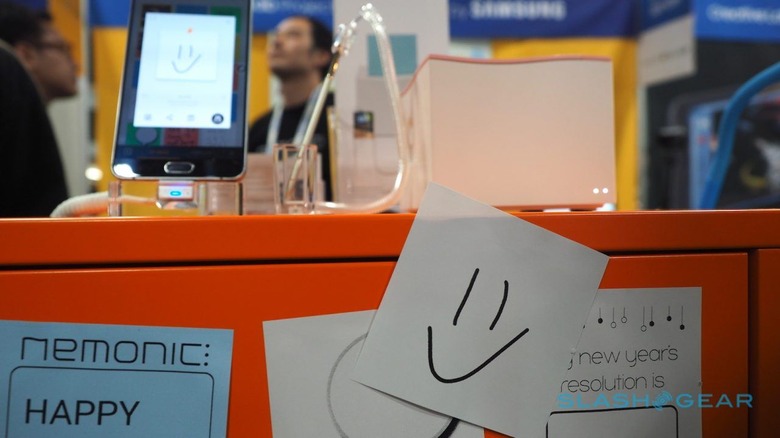 Why should you go digital with your notes rather than stay with the tried-and-true analog version? For a start there's the extra flexibility that Mangoslab's app allows. Not only can you jot down handwritten notes, you can also add text and graphics, custom messages and branding, or even snap a photo with your iOS or Android device, annotate it, and print that, albeit in monochrome not color.
Notes are automatically uploaded to the cloud in the process, and can be shared digitally with others. I suppose in the grand scheme of things you might even save a little paper that way.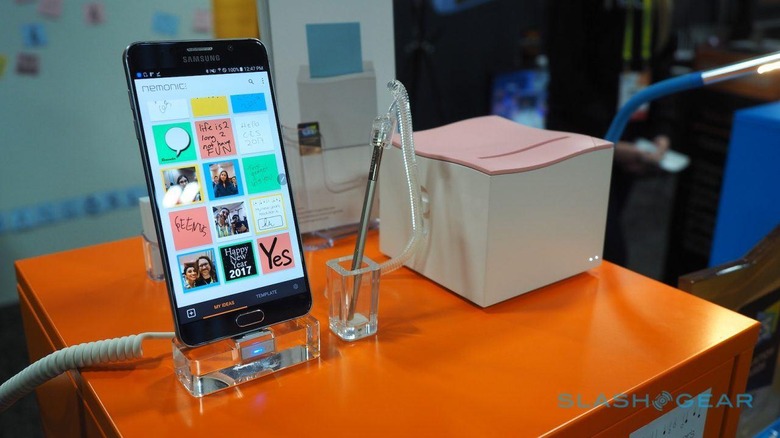 Unfortunately, unlike the ill-fated Little Printer, there doesn't appear to be a way to connect the Nemonic to the internet directly. That means you can't send sticky notes remotely – beaming them home, for instance, when you remember something at the office – which seems a shame. Still, we'll get to see whether Mangoslab can succeed in its mission to overthrow the sticky note when Nemonic begins shipping in the first half of 2017, initially in the US, South Korea, and Japan.
MORE Mangoslab