This is Xiaomi's Mi Box, the new Android TV superstar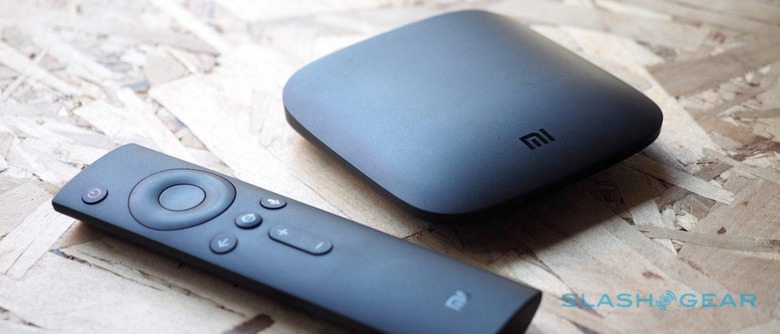 Android TV hasn't quite managed to clamber aboard the hype-train yet, but if any company can light a fanboy fire for the set-top box platform, it's Xiaomi. The Chinese firm – and outspoken VP Hugo Barra – brought the Xiaomi Mi Box along to Google I/O this week for its first public outing, complete with 4K Ultra HD resolution and a pair of very different controllers.
The Mi Box itself is fairly discrete for a set-top box. Though it's not as convenient to hide as the stick form-factor dongles we've seen from Amazon and Roku, Xiaomi's palm-sized black block certainly isn't obtrusive.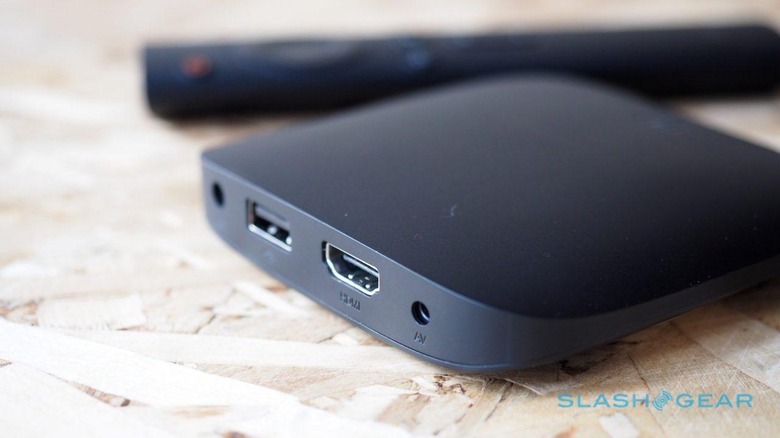 The company is particularly proud of winning design awards including Red Dot and others, though I suspect most users will be more interested in the HDMI 2.0a compliant output on the back. That's alongside a full-sized USB port which can be used to add more local storage; inside, you get 8GB of flash memory.
The whole thing is powered by a quad-core ARM Cortex-A53 CPU and Mali 450 GPU, paired with 2GB of DDR3 RAM. That's on the powerful side for a set-top box, and Xiaomi puts it to good use with 4K video decoding.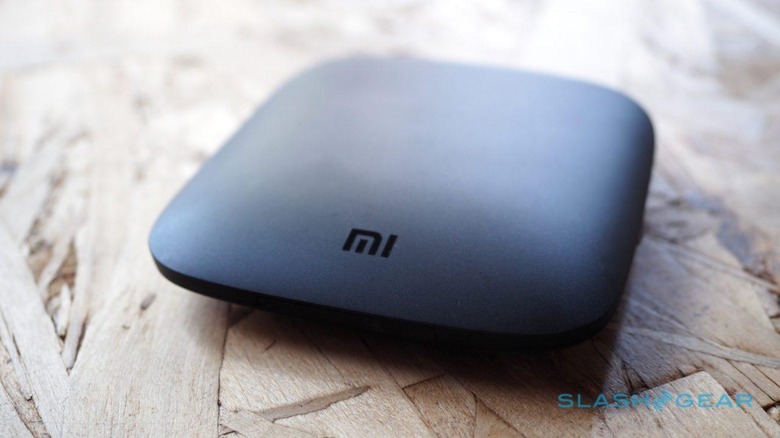 It certainly looked good – and the interface moved slickly and without lag – during my brief time with the Mi Box, though the reality is that it'll be content availability by which the streamer lives or dies. YouTube, Netflix, and Vudu are among the video providers promising Ultra HD content at 60fps, though of course you'll need a compatible TV to actually make the most of that.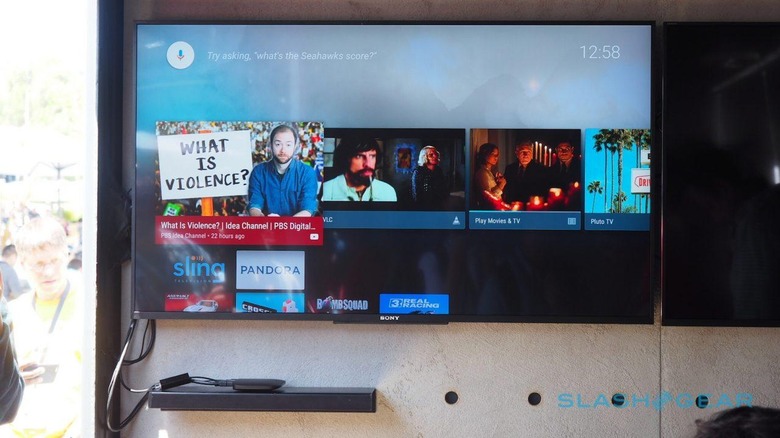 While you're upgrading, you might as well throw in a surround sound system too as the Mi Box supports both Dolby Digital Plus and DTS Surround Sound.
With Android N, meanwhile, there'll be HDR10 support, though that wasn't something I could demo today.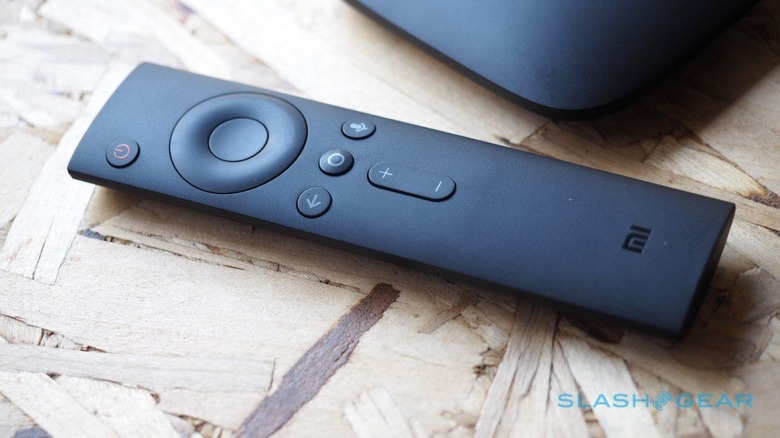 Xiaomi has two controllers for the Mi Box. The one you'll probably spend most time interacting with is a simple stick-style remote; like Amazon's Fire TV and Apple's Apple TV remotes it pairs over Bluetooth and has a microphone built-in for voice searches, something integral to the Android TV experience.
There are also motion sensors so that you can use it as a game controller, tilting it around to move on-screen characters and such. If you're a more serious gamer, though, Xiaomi will have a separate, more traditionally designed gamepad which also pairs wirelessly and gives you the usual sticks, D-pads, buttons, and shoulder triggers.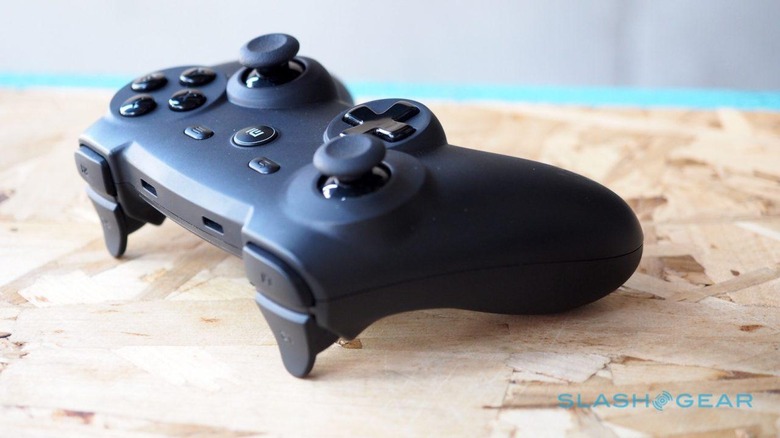 I say "more traditionally designed" but I suspect Sony's PlayStation team will be congratulating itself for trend-setting when it sees just how close the Mi Game Controller is to the PS4's DualShock.
Google hasn't had great success with media boxes, barring Chromecast, but with much of Android N promising improvements to the Android TV experience, it looks like we can expect another push for the living room in time for the holidays. Xiaomi is yet to confirm pricing or availability, but the company says it will hit the US first.