This is the Iron Man Galaxy S6 Edge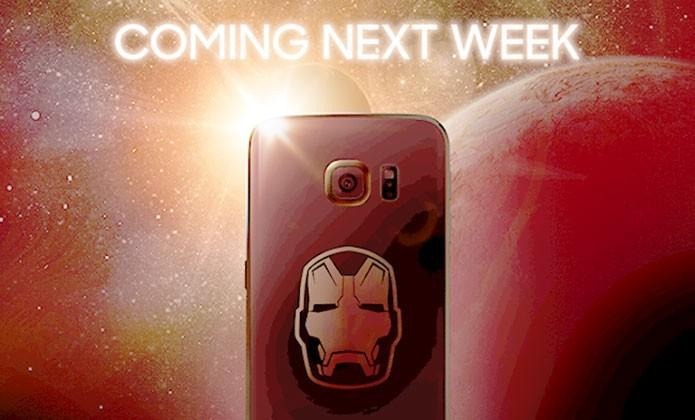 This week the folks at Samsung have revealed a big teaser – the entire device, that is to say – for the Iron Man edition Galaxy S6 Edge. The teaser image is shrouded in black. Amp up the levels and you'll see the whole device. This machine is hot rod red and gold, just like Tony Stark ordered it. Ready to be low-key as the Mark 2 itself. Now we've just got to see the front – but we can pretty much guess the rest from here.
Earlier reports suggested the Iron Man edition of the Galaxy S6 Edge would feature gold trim. They were right. Earlier reports did not mention an Iron Man helmet donning the back of the Galaxy S6 Edge Iron Man Edition. Now we see that mask plainly.
Below you'll see the image at full size, levels included. Notice how the rest of the device is the same as the original – it's just the looks that've been modified on the outside.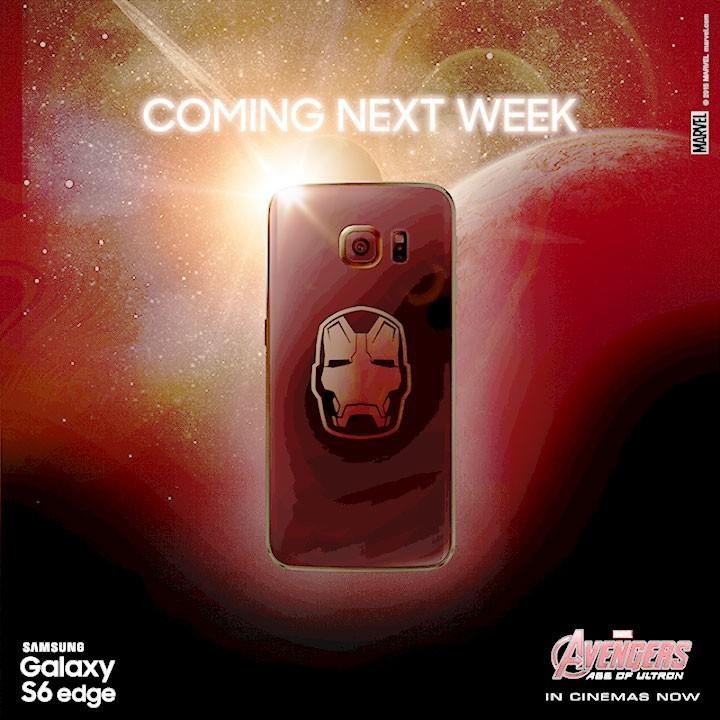 The insides of this device will almost certainly include some Iron Man modification as well. That just means some extra theming.
If you'd like to jump onboard the Iron Man train with your Galaxy S6 or Galaxy S6 Edge right now, head to our Galaxy S6 Avengers Theme guide.