This is the iPad Pro - a 12.9-inch iOS 9 tablet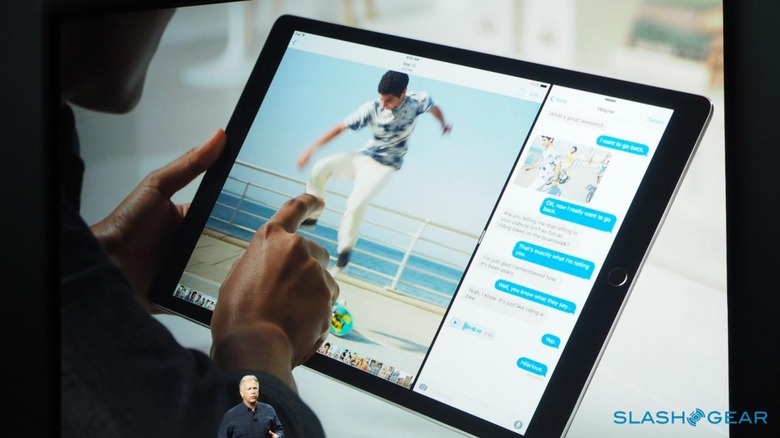 Apple has officially announced the iPad Pro, the company's latest iOS tablet, with a 12.9-inch multitouch display. Billed as "the biggest news in iPad since iPad" by Apple CEO Tim Cook, the new tablet is "the biggest and most capable iPad we've ever created."
The 12.9-inch screen is no wild guess, however. In fact, the height of an iPad Air's screen is the same as the width of the iPad Pro. That means you can fit a whole iPad Air app on-screen, but still still have space for a sidebar.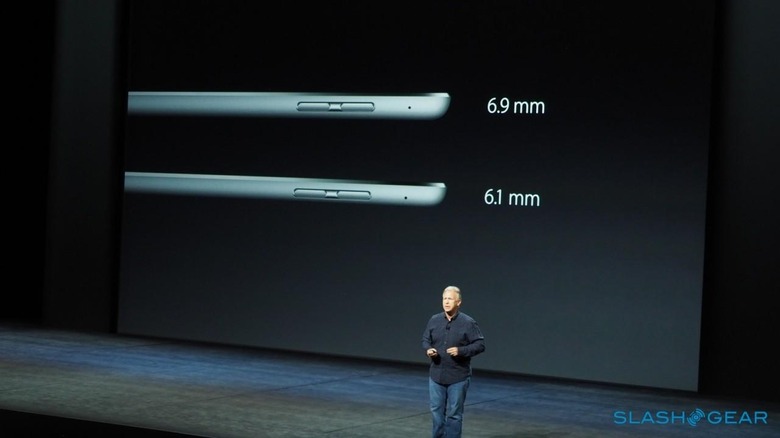 "It can do things that a smartphone can't do, because it doesn't have to fit in your pocket," Apple's Phil Schiller said.
The display itself packs a crazy 5.6m pixels – more than 15-inch MacBook Pro with Retina display, Schiller pointed out – and supports a variable refresh rate, so that less demanding graphics can see the screen ramp down and save power.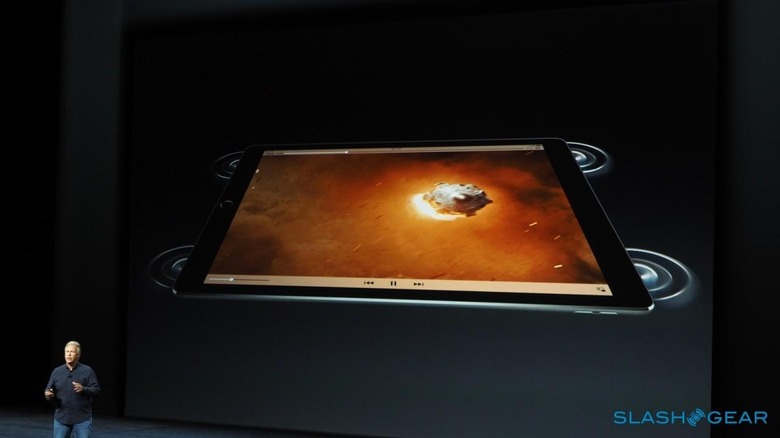 The bigger display means there's space for a full-sized onscreen keyboard, though not just for text. The iPad Pro will also support things like musical keyboards.
As for the multitasking features in iOS 9, those split-screen apps will get to run on the new Apple A9X, the company's 3rd-gen 64-bit chipset. That boasts twice the memory bandwidth and twice the flash writing speed than the old A8X chip, as well as being up to 1.8x faster in the CPU and up to 2x faster in the GPU.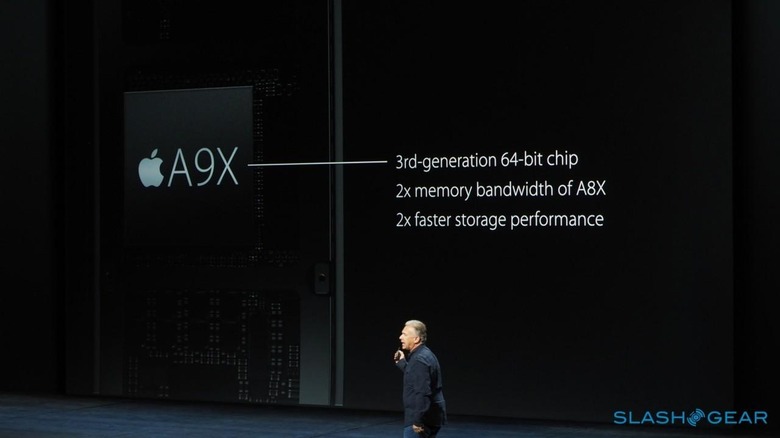 In fact, the iPad Pro will be able to handle three streams of 4K video simultaneously in iMovie.
As for battery life, Apple says that will be up to ten hours, despite the whole thing being just 6.9mm thick.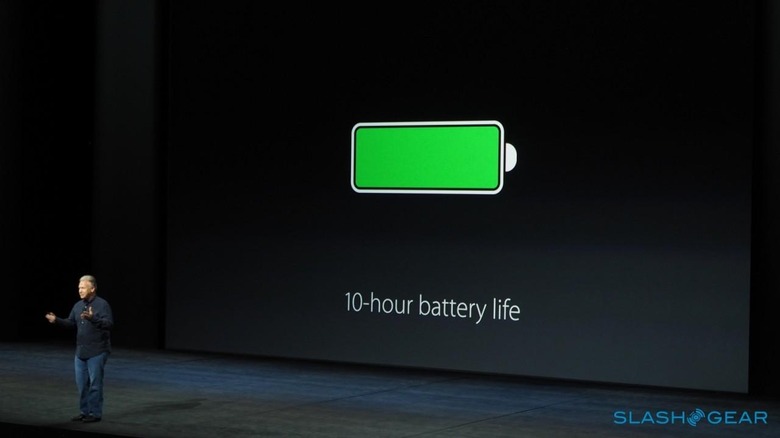 For the first time on an iOS tablet there's four speaker audio, with auto-balancing of left/right speakers and top/bottom depending on how you're holding it. Together, the quartet pushes out three-times the audio volume of an iPad Air 2.
Apple will also have a keyboard case for the iPad Pro, for easier text entry, along with Apple Pencil, a special high-resolution stylus.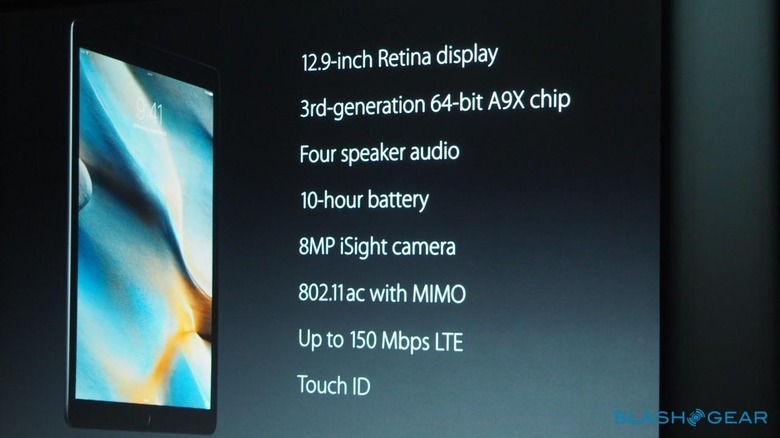 [gallerybanner p=402796]