iPad Pro keyboard case brings QWERTY to big Apple tablet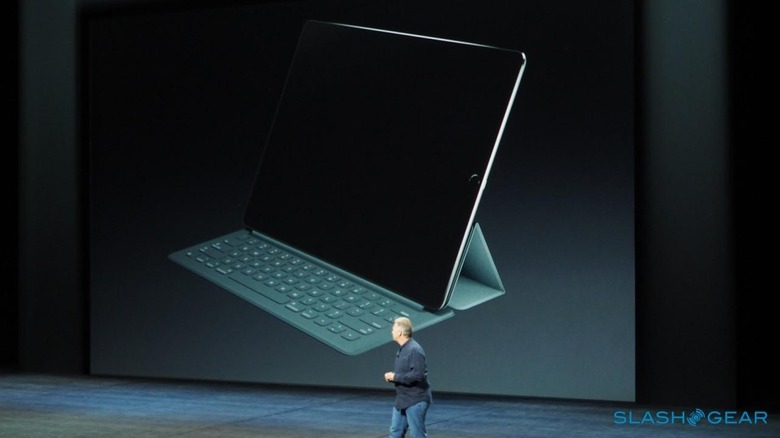 This morning Apple revealed the iPad Pro, and along with it, a keyboard case that folds over its front. This device has a physical keyboard that's very thin, able to fold out and hold the iPad Pro up as it sits down on the surface of your desk, flat. Apple suggests that this keyboard is made with a "woven fabric" to create the structure of its keys, and that it'll work with the iPad Pro's "Smart Connector."
The Smart Connector is a set of three circles at the side of the iPad Pro. There users will be able to send and receive data and charge the iPad Pro.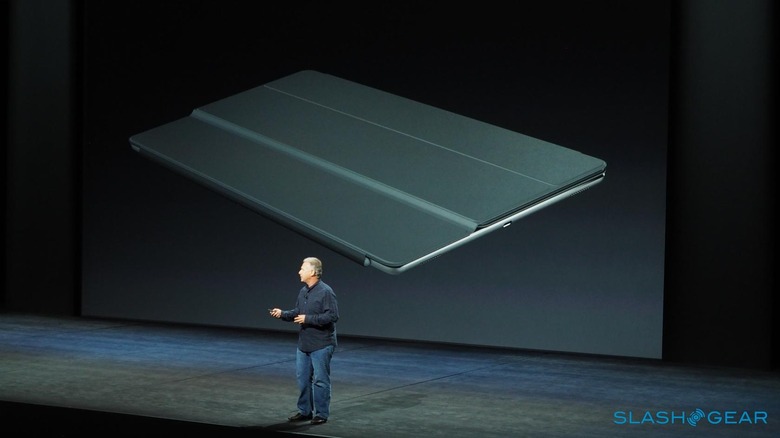 This physical keyboard case will be sold separate from the iPad Pro – as will the other main accessory for the iPad Pro, the Apple Pencil. This device is a secondary input for the device, the first being your finger.
Stick around our Apple hub for more on the Pencil – as well as more on the iPad Pro!
The iPad Pro works with an A9X chip, a weight that's slightly heavier than the first iPad, and a thickness of 6.9mm. That's .8mm thicker than the iPad Air 2. This device will be released later this year with all accessories released separately.
[gallerybanner p=402796]