Apple Pencil for iPad Pro revealed: The stylus' time has come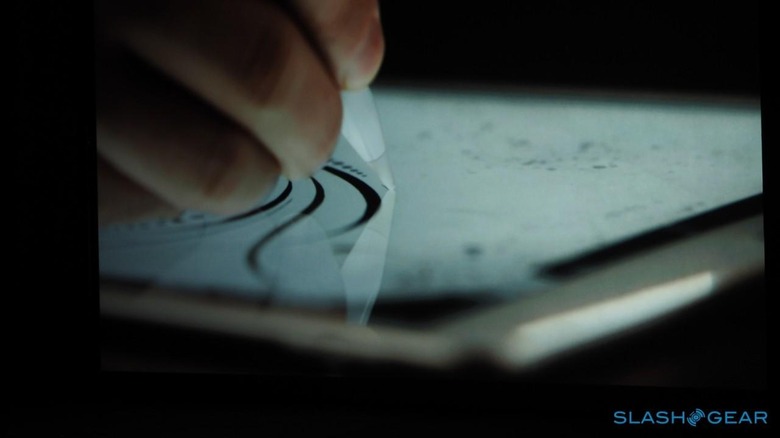 Apple's iPad Pro is bringing a stylus accessory with it, Apple Pencil, the company's official pen for the tablet. Recharging from a Lightning port – with a plug on the very end of the Pencil itself – the digital stylus opens the door to artwork, digital graphics, handwriting, and more.
When you're using the Apple Pencil, the iPad Pro actually doubles the speed at which the position, force, and tilt are detected. That increases accuracy and smoothness of the digital ink, Apple says.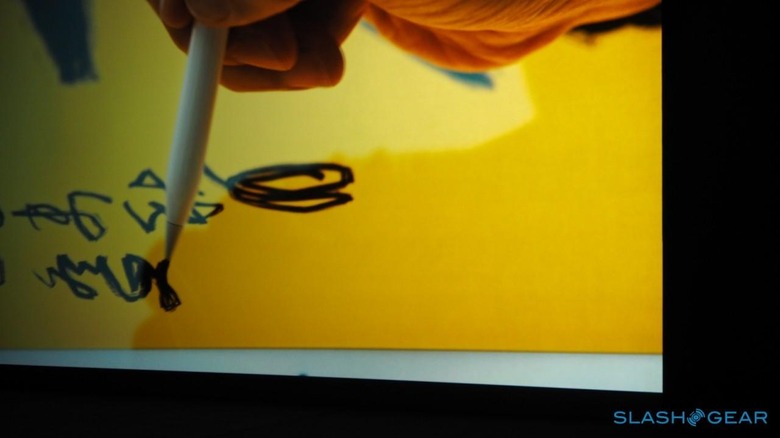 "With force data, you can press lightly to get a thin stroke, or press harder to get a thicker, darker stroke," Jony Ive pointed out during a video demo of the stylus.
The pen works simultaneously with a fingertip, and boasts low latency – though Apple isn't saying any specific numbers.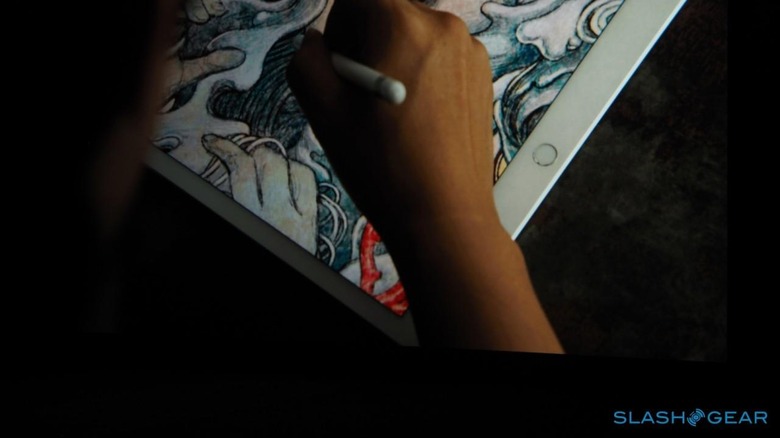 As for software, Apple has cooked up a new version of its Notes app that will support handwritten notes.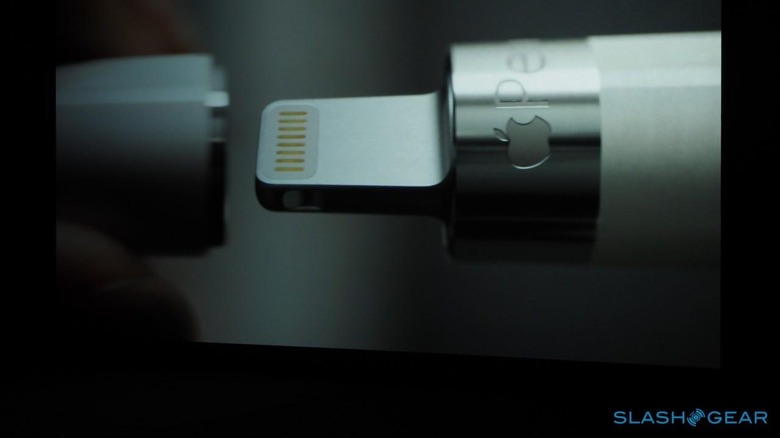 However, third-party developers will also be able to tap into the tech, and Apple surprised many at its launch event by bringing out a Microsoft exec to demo just what the company had come up with.
Microsoft's Kirk Koenigsbauer ran through Office for iPad, which has been upgraded to support ink on the iPad Pro. That means annotations, writing in the margins, sketching diagrams, and more.
In PowerPoint for iPad, meanwhile, you can draw diagrams like boxes and charts, and have them automatically converted into clean graphics with shape-recognition for 20+ object types.
As for Adobe, that's bringing a new app called Photoshop Fix to the iPad Pro. That offers facial detection and the ability to make changes to expressions like tweak in smiles and get rid of wrinkles or blemishes.
Adobe Photoshop Fix will be shipping in October as an iPad exclusive.
Finally, Apple's last Apple Pencil demo was 3D4Medical, a 3D health app which shows anatomy and which can use the stylus to chop open the virtual body and then annotate it.
Intended for real doctors rather than just for play, it's being billed as the ideal way for doctors out in the field to communicate back with their hospital base-camp.
The Apple Pencil will go on sale alongside the iPad Pro in November, priced at $99.
There's more on the iPad Pro here.
[gallerybanner p=402796]