This is Motorola's new "Kinzie" phone
Details for the next Motorola flagship device have leaked in two different iterations, one internationally, one domestic. The domestic version goes by codename "Kinzie" and is almost certainly headed for Verizon as a DROID device. Verizon will not release this device until later this year for more than one reason. The first reason is – they've just released new editions of the DROID Turbo right under our noses. The devices aren't all that different – they've just been given new paint jobs, so to speak.
Earlier this year the Motorola DROID Turbo was released in Black Ballistic Nylon, Black MGF with Dupont Kevlar and aluminum, and in a very bright red – check our DROID Turbo review for the red. Now it's been re-released in Metallic Blue, Purple, and Orange.
NOTE: The images you see in this article are NOT the new DROID "Kinzie", they're all photos of the DROID Turbo released near the end of this past year in eye-searing red (and the rest of the color combinations as mentioned).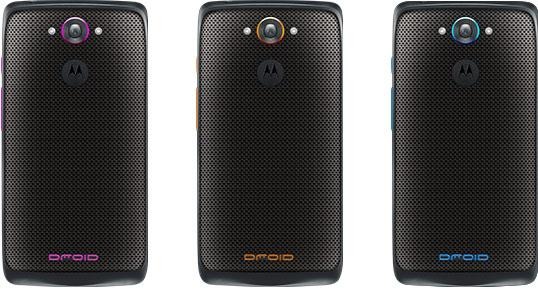 Motorola is still selling the DROID MAXX and the DROID Mini. They skipped releasing new devices in the "massive battery" and "tiny edition" categories for DROID last year likely because these phones were selling just as many in the present as they had in the past.
*See also: India's re-naming structure.
This year might be different. Might.
We're at a point in the smartphone market where "old" phones are more than adequate to do the basics.
If Motorola releases a larger and a smaller DROID this year, they'll be very similar to the Turbo – they won't be tricked out versions of the hero Kinzie.
Kinzie is the nickname of the device that Motorola will be leading with this year inside Verizon. We do not know if they'll be releasing another Moto X this year. Kinzie will be a DROID.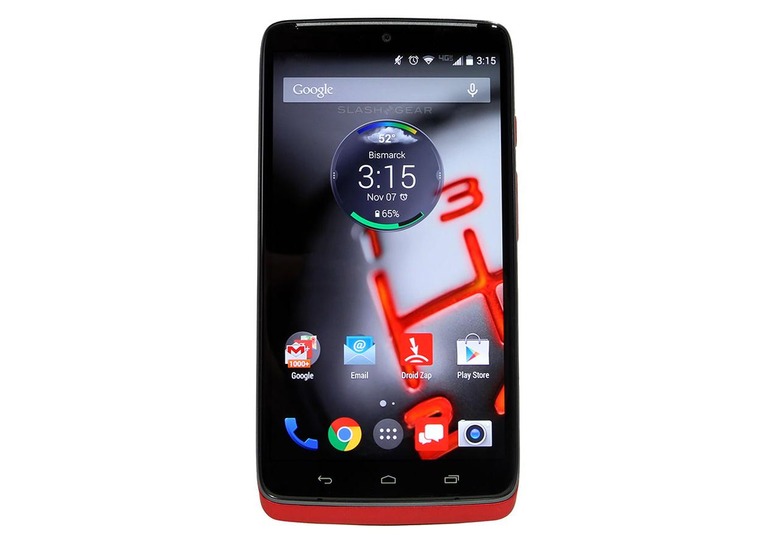 Kinzie will be one of two devices released to Verizon this year in the absence of the MAXX and Mini. It's possible the Mini will be dropped and the MAXX will be replaced with a device that gives consumers an additional screen size option.
The following specifications have been gathered from anonymous sources and the leaks and rumors that've passed over the last several weeks. Have a peek at our Motorola tag portal for more.
DROID Kinzie (hero device, standard size)• Display: 2560 x 1440, 5.25-inch screen• Processor: Qualcomm Snapdragon 810• RAM: 3GB• Camera: 20-megapixel, 4K video, 1080p 60fps video, LED flash• Front-Camera: 4.8-megapixel, 1080p video• Special Features: Qualcomm Quick Charge 2.0DROID Clark ("big" phone option)• Display: 2560 x 1440, 6-inch screen• Processor: Qualcomm Snapdragon 808• RAM: 2GB• Camera: 20-megapixel, 4K video, 1080p 60fps video, LED flash• Front-Camera: 4.8-megapixel, 1080p video• Special Features: Qualcomm Quick Charge 2.0
We're a little more suspicious about the "Clark" device than we are of the Kinzie. It seems strange that Motorola would bust out of their shell with a sort of "big" device to challenge the iPhone 6 Plus, Galaxy Note, et all this late in the game, especially with just one carrier.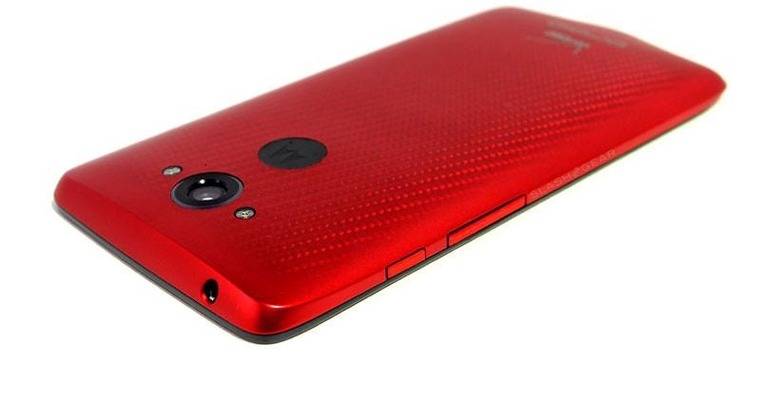 On the other hand, Verizon has been known to launch their own competitors for the entire field. They've got their own name-brand tablets, for crying in the beer. They'll do anything that makes sense when the time is right.
Expect one or both of these devices by the end of the year. Think around the holidays – November or December, 2015. With far less Franco.