DROID Turbo, Moto Maxx gets rebranded as Moto Turbo in India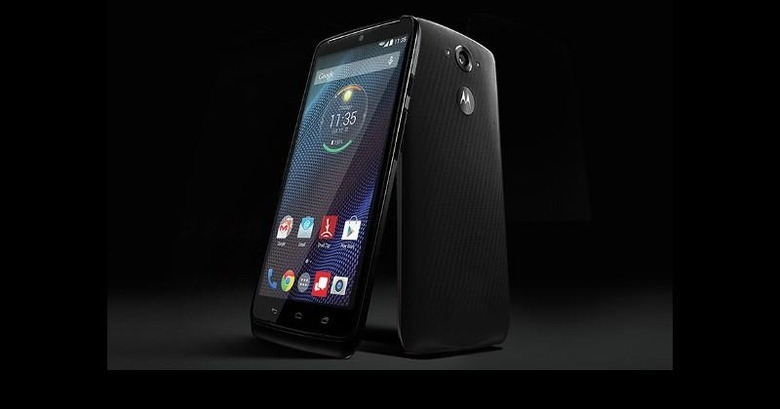 As teased by Indian e-tailer Flipkart last month, the DROID Turbo is indeed coming to the sub-continent. Or rather the Moto Maxx. Or rather officially the Moto Turbo. They say that a rose by any other name would smell as sweet, and that is especially true here in this case. The DROID Turbo/Moto Maxx/Moto Turbo was one of 2014's surprises and less advertised treasures, but now it has to contend with a lot more worthy rivals, especially given its not so affordable price tag.
Back in mid-2014, the DROID Turbo probably topped the spec charts, though few might be aware of it because it was kept hidden in Verizon's exclusive shelves. It sat comfortably between the new Moto X and the larger Nexus 6, sporting the same high end specs as the latter but in a more handy package. That translated to a 5.2-inch QHD screen, a Qualcomm Snapdragon 805, 3 GB of RAM, 64 GB of storage, and the whole host of Motorola-specific features, both hardware and software, which includes fast Turbo Charging.
Motorola eventually made the same device available in Latin America under a different name: the Moto Maxx. However, unlike it's previous South American smartphone launches, this time Motorola wasn't aiming for the budget market. It went with a rather hefty price tag that matched flagships of that year and rightly so, considering everything that you're getting. In India, it also getting the same treatment, selling exclusively on Flipkart for 41,999 Rs., which roughly translates to $670.
That price might make sense for a flagship, even if it isn't Motorola's nominal one, but the problem comes down to timing. While some of the specs do still make sense even for this half of the year, some, particularly the processor, might already be eclipsed by upcoming models. To be really specific, the Samsung Galaxy S6's smaller QHD screen and faster Exynos chip could make for a strong argument against the Moto Turbo. Then again, Samsung's latest premium flagship will undoubtedly also cost a bit more so the decision will also depend on the buyer's budget.
The Moto Turbo also has other compelling features, like a larger battery with Turbo Charging capability, rugged materials and properties, and a near vanilla Android experience. To get to know more about the Moto Turbo, head over to our DROID Turbo review.