This is Moto C, not the one you were looking for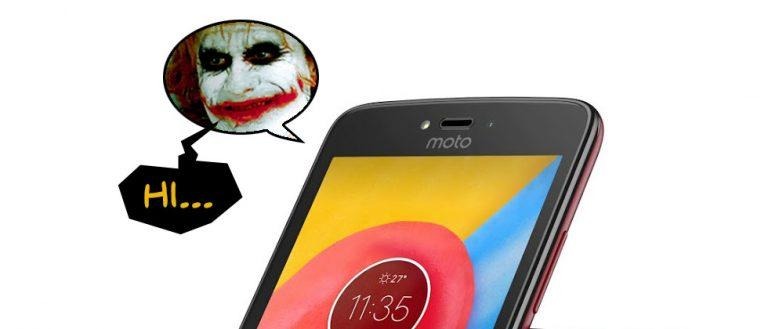 This week the folks at Motorola have revealed a couple of new smartphones: Moto C and Moto C Plus. The key word for both of these phones is "affordable" – so says Motorola – with both phones coming with "essentials" only. Motorola also continues their "just because it's cheap doesn't mean it can't be colorful" push with this generation of inexpensive smartphone, with the Moto C coming in Metallic Cherry, Pearl White, Fine Gold or Starry Black.
Moto C features a 5-inch display with 720p resolution. It's not the best display in the world, but with out blasting one's eyes out with brightness, it'll last quite a while on a single battery charge. This smartphone has a 2350 mAh battery inside and internal storage of either 8 or 16GB.
The Moto C Plus works with a slightly larger display and a few other slightly-enlarged features. This phone has a 4000 mAh battery which Motorola suggests will last up to 30 hours on one full charge. This smartphone will also come with 2x SIM card slots, one of which can also be used as a microSD card slot for additional media storage.
The Moto C Plus works with a 2-megapixel front-facing camera with a "selfie light" as well as an 8-megapixel camera around the back. The front-facing camera on the standard Moto C is also 2-megapixels large and has a front-facing "selfie flash" to match that of the Moto C Plus. All the frontside flashing your heart could ever hope to desire.
The Moto C and Moto C Plus will be available in a variety of countries inside Latin America, Europe, and Asia Pacific. These devices will be available in 3G and 4G editions. The Moto C 3G will start at €89 with 1GB RAM/8GB storage while the 4G Moto C will start at €99 with 1GB RAM/8GB storage. The Moto C Plus will start at €119 with 1GB RAM/16GB. So they DID start at under 100, but just barely.