This is Mercedes-Maybach's "ultimate luxury" coupe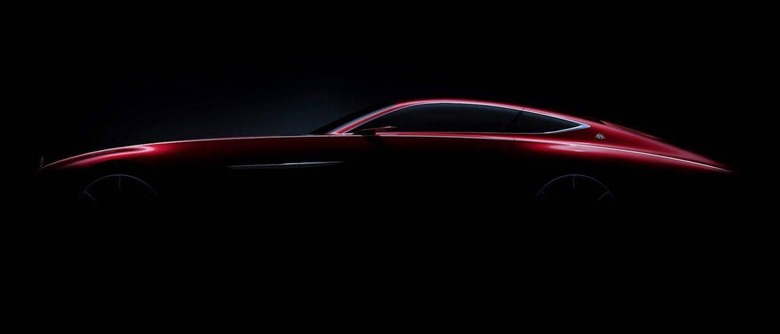 First Mercedes-Benz re-resurrected the Maybach name for a super-luxe version of the S-Class, and now it's taking a shot at a monstrous coupe. Billed as "ultimate luxury" the shadow-masked two-door is still more mystery than showroom model, with the German automaker playing it very coy with the details, though we've already seen enough to get excited.
According to Mercedes, it's almost six meters – over 19 feet – in length. The branding isn't specifically called out, but the Maybach badging on the C-pillar is an obvious giveaway that this is a very niche model indeed.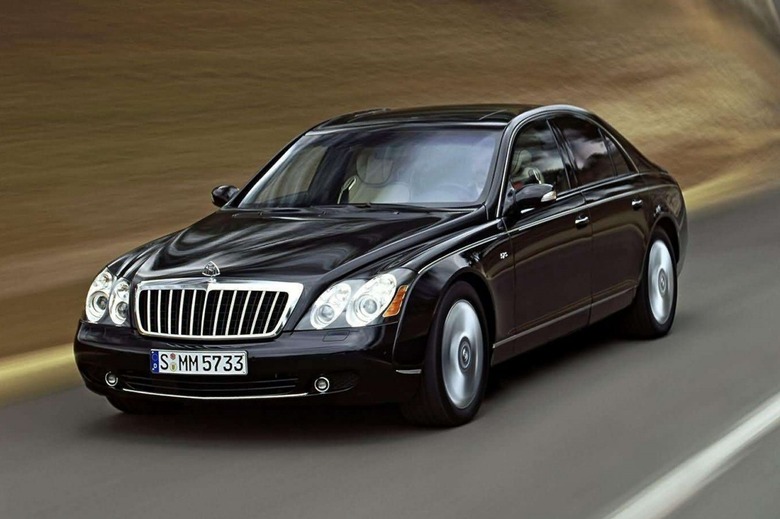 For its 1997 reboot, Mercedes took the Maybach name and made it an entire sub-brand of its own. Rappers and plutocrats alike flocked – admittedly in relatively small numbers – to the Maybach 57 and 62, two versions of the same super-luxurious sedan.
Unfortunately, even with a price tag that hovered around the $500k mark, Maybach didn't do enough to impress Mercedes' board with sales, and both project and standalone brand were axed in 2012.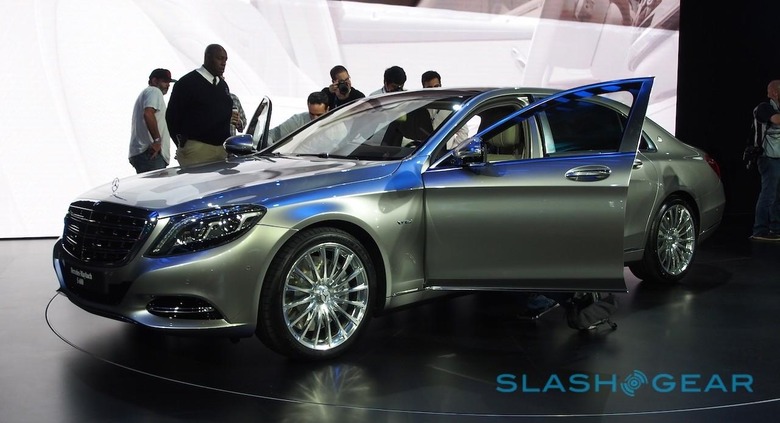 Patience, though, is a Germanic virtue, and so in 2015 the nameplate returned. Falling in with the automaker's latest sub-brand strategy, the new car was dubbed the Mercedes-Maybach S600, the name intended to highlight the extra excesses over what's already a fairly feature-heavy car. Longer, with more refinement inside, it struck a more manageable balance between Mercedes familiarity and Maybach exclusivity, not to mention being – comparatively speaking, anyhow – cheaper than the earlier 57 and 62 cars.
Now, we have this, a new two-door Mercedes-Maybach coupe. Its name is unknown, but it's presumably based on the S-Class Coupe, even though that car is a "mere" 16 feet in length.

Maybach did taunt us with a coupe before, the striking Exelero of 2004, a one-off construction that wrapped a design Darth Vader would covet around a whopping twin-turbo V12 engine good for 700 HP. Although it never went into production, it was distinctive enough to grab a spot in a Jay-Z video.
When might we see the new coupe unveiled in all its glory? That's not entirely clear, though with the Pebble Beach Concours d'Elegance auto show coming up in a little over a week's time, it's possible we'll see it fully there.
After that, it may well just be a case of how many well-heeled plutocrats open up their wallets before Mercedes decides whether to green-light production.
SOURCE Mercedes-Benz