Maybach axed as 2013 Mercedes S-class takes the wheel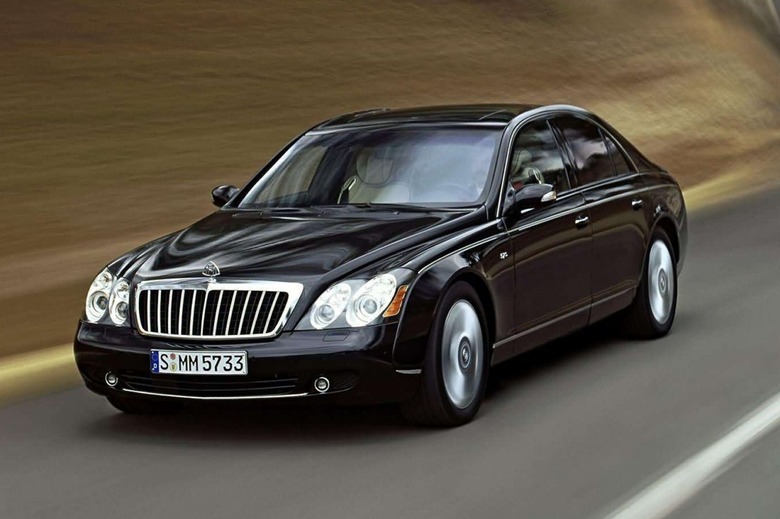 Mercedes will axe its luxury Maybach line in 2013, insiders in the company have revealed, with a new S-class expected to sate the needs of wealthy road users. "It is better to cut our losses with Maybach" a supposedly high-level Mercedes-Benz source told Autoweek, "than to continue into an uncertain future with a brand that has failed to live up to original sales expectations."
Maybach cars found some favor among the custom-obsessed, thanks to Mercedes' willingness to modify and tweak vehicles according to buyer whim; its hefty power-plants and brutal looks also saw third-party firms try their hand at customization, such as Xenatec's outlandish Cruiserio. The brand rode a short wave of popularity among rap artists, though was subsequently usurped by Rolls Royce's distinctively luxe Phantom and later convertible variants. Even so, rap's target audience generally lacked the cash to follow the trend.
Those who do have sufficient funds will find Mercedes still eager to swipe their credit cards. "Plans are already in place to fill the void left by the axing of the Maybach 57 and 62 with the next-generation S-class," the insider says, "which will be offered in three wheelbase variations and six different body styles, including a top-of-the-range S600 Pullman."
Mercedes has never been shy of in-car technology, and the new S-class is expected to be a tour de force of electronics and gadgetry. Hybrid engines – in which electric motors will augment modular V6 and V8 traditional power plants – have already been tipped, along with a host of safety and entertainment options in the cabin. Sales should be considerably stronger than those of Maybach, which reportedly failed to even achieve its 800 per year target.