This is LeBron James' Super Bowl GMC Hummer EV ad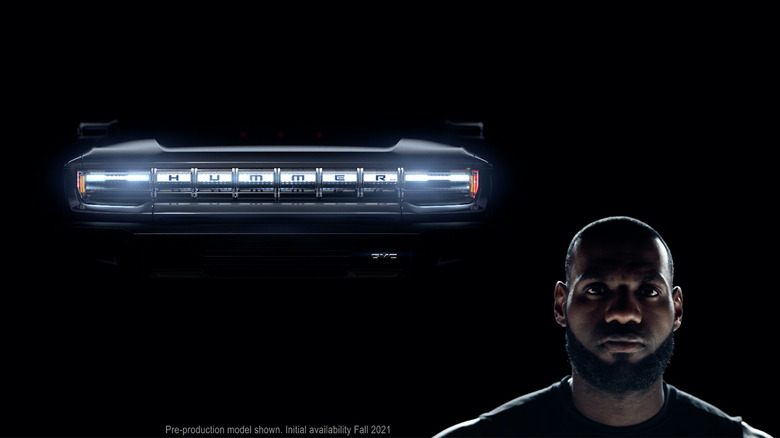 GM is bringing back the Hummer name, but it's not the gas-guzzling monster it once was: instead, as GMC is hammering home in its Super Bowl 2020 ad, this is a whole new electric Hummer. Confirmed last week, the Hummer EV will be launched under GMC's brand and aims to reboot the reputation of a truck that was hardly known for being environmentally friendly.
That change is the focus of the Hummer EV's Super Bowl commercial, which features basketball star LeBron James. Airing during the big game today, the commercial teases the dichotomy between big performance – just as you'd expect from a Hummer – and the characteristics we've come to associate with electric vehicles.
So, on the one hand, there's the expected 1,000 horsepower and 0-60 mph in 3 seconds. GMC is hyping up its 11,500 lb-ft of torque number, too, though that's expected to be at the axle, so higher than the actual motor torque. In short, it's not going to be a slow or a retiring truck.
On the other hand, though, is the fact that electric cars are much quieter than the V8 engines associated with the Hummers of old. That's why GMC is calling the advert "Quiet Revolution."
"The spot highlights the anticipated performance of GMC's all-electric super truck," the automaker says, "which will generate remarkable metrics in terms of horsepower, torque and acceleration while providing incredible on- and off-road capability. All of this is combined with the vastly reduced noise and zero emissions inherent in the operation of an electric vehicle."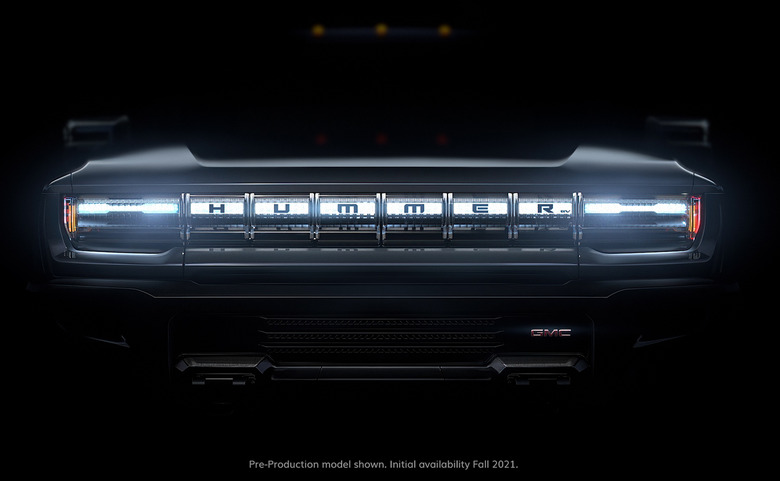 As for the presence of LeBron James, the Lakers star does have some history with the Hummer brand. He drove a 2003 Hummer H2 in high school, in fact, heavily customized and finished in white with huge chromed wheels. It went up for sale last year, and was expected to rake in big money at auction, though that failed to take place and the SUV didn't hit its $50,000 reserve. The basketball player talks about his affinity for Hummer in a behind-the-scenes video for GMC:
This new Hummer EV, meanwhile, will be a very different beast. GMC is playing its cards close to its chest when it comes to design and specifications, though we're expecting chunky styling – a nod to the original, even if it'll likely impact aerodynamics – and plenty of on-road presence. Pricing, battery size, and range will have to wait until GMC details the Hummer EV in full, which will take place on May 20, 2020.