This is it: The 306hp 2017 Honda Civic Type R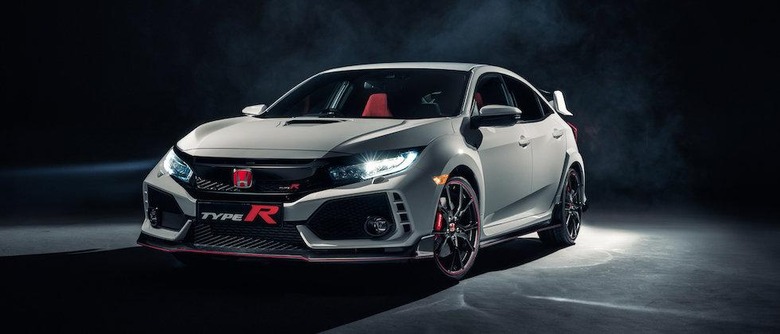 The long wait is over: Honda has finally taken the wraps off the new 2017 Civic Type R. Long-anticipated by hot hatch fans, and notable for being the first Type R-badged Honda to be offered officially in the US, the newest, hottest Civic doesn't stint on power or aggressive design. Indeed, it gets impressively close to Honda's previous Type R-teasing concepts.
That means big vents, angry red badging, a fairly huge rear wing, and suitably beefy wheels. Honda's changes are more than skin-deep, mind. The body is 38-percent more torsionally rigid and 45-percent more bending right versus the old Type R, while an aluminum hood trims 15 pounds from the regular 10th generation Civic Hatchback on which it's based.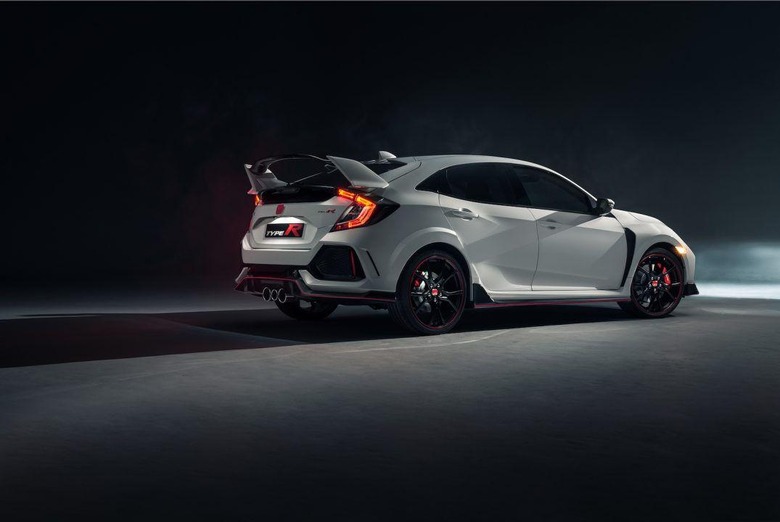 Meanwhile, there's a new four-wheel Adaptive Suspension System with three-chamber dampers, along with a new Dual-Axis front suspension setup with aluminum lower arms and steering knuckles to benefit high-speed cornering while also cutting torque steer. Honda gives the Civic Type R its own spring, damper, and bushing settings, and there's a retuned, adaptive electric power steering system with variable gear ratio.
A helical limited-slip front differential is installed, along with 20-inch aluminum alloy wheels with 245/30R 20 Continental ContiSportContact 6 performance tires. Since you'll probably want to stop at some point, Honda throws in Brembo 4-pot aluminum calipers. They're paired with 13.8-inch cross-drilled rotors at the front, and 12-inch solid rotors at the rear.
As for the engine, Honda has opted for a 2.9-liter DOHC, direct-injected and turbocharged I-VETC in-line 4-cylinder. That's good for 306 HP at 6,500 rpm, and 295 lb-ft. of torque between 2,500 and 4,500 rpm. A Type R exclusive 6-speed short-throw manual transmission with rev matching through auto throttle-blips will be standard, using a lower final gear ratio for better acceleration response, and a new single-mass flywheel that Honda claims will cut clutch inertia by 25-percent over the old Type R.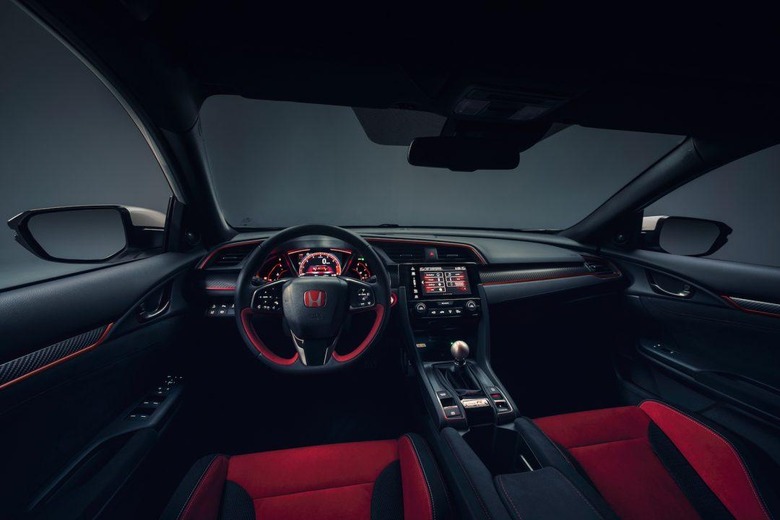 Inside, there's a new driving mode system which can be switched between Comfort, Sport, and +R. Each will tweak the steering and throttle response, along with Vehicle Stability Assist and the adaptive dampers, together with the transmission's rev-matching. Sports seats with extra bolstering will be standard, plus a leather-wrapped steering wheel and shift boot, aluminum shift knob and sports pedals, a red Type R driver's meter, and a serialized Type R plate on the center console.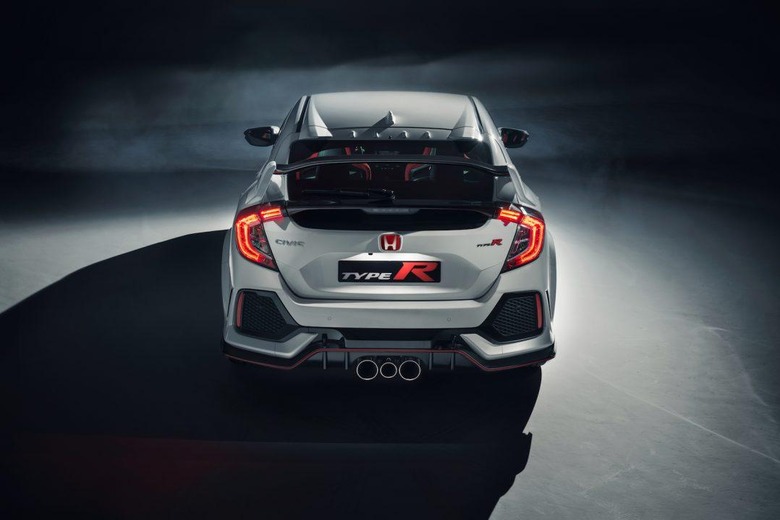 Honda will only offer a single trim level, Touring, with a 7-inch infotainment system with both native navigation and CarPlay/Android Auto support. A 540W, 12-speaker audio system is also standard-fit.
NOW READ: 2017 Civic Hatchback first drive
Excited? You probably should be, and you're not alone. It's fair to say that the 2017 Civic Type R is one of the most eagerly awaited cars of the year, and all eyes will be on how all this technology translates to on-road appeal. That, though, we'll have to wait until late spring to see occur in the US. Final pricing is yet to be announced, but Honda says to expect something in the mid-$30k range.